Feature Exhibition:
Worship in Tsukushi
2 June 2020 (Tue) – 30 August 2020 (Sun)
Cultural Exchange Exhibition Hall, Rooms 6 and 7
From the late sixth century to the twelfth century, the ancient city of Dazaifu functioned not only as a regional government center within Kyushu, but also as Japan's window of trade with continental Asia. Beneath the facade of such prosperity, however, lay a society plagued by political unrest and infectious diseases. In the face of this societal unrest, the locals turned to worship of gods and the Buddha as they prayed for a peaceful life.
Many traces of ancient worship have turned up in excavations of the Dazaifu Historical Site. The most representative of these include precious items offered on monoliths representing the divine, earthenware painted with various facial expressions, as well as clay horses, which had been thrown into rivers with their limbs severed. In this exhibition, we will be taking a closer look at some of these artifacts from the seventh to eighth century to see what they tell us about the beliefs and practices in this region, ranging from rituals dating back to the Kofun period, as well as Buddhism, which had only then just become a national religion.
---
Exhibition Overview and Highlights
This exhibition is divided into five parts, each focusing on a specific aspect of worship in Dazaifu and the surrounding Tsukushi region.
Part 1: Giant Tumuli, Giant Rocks
---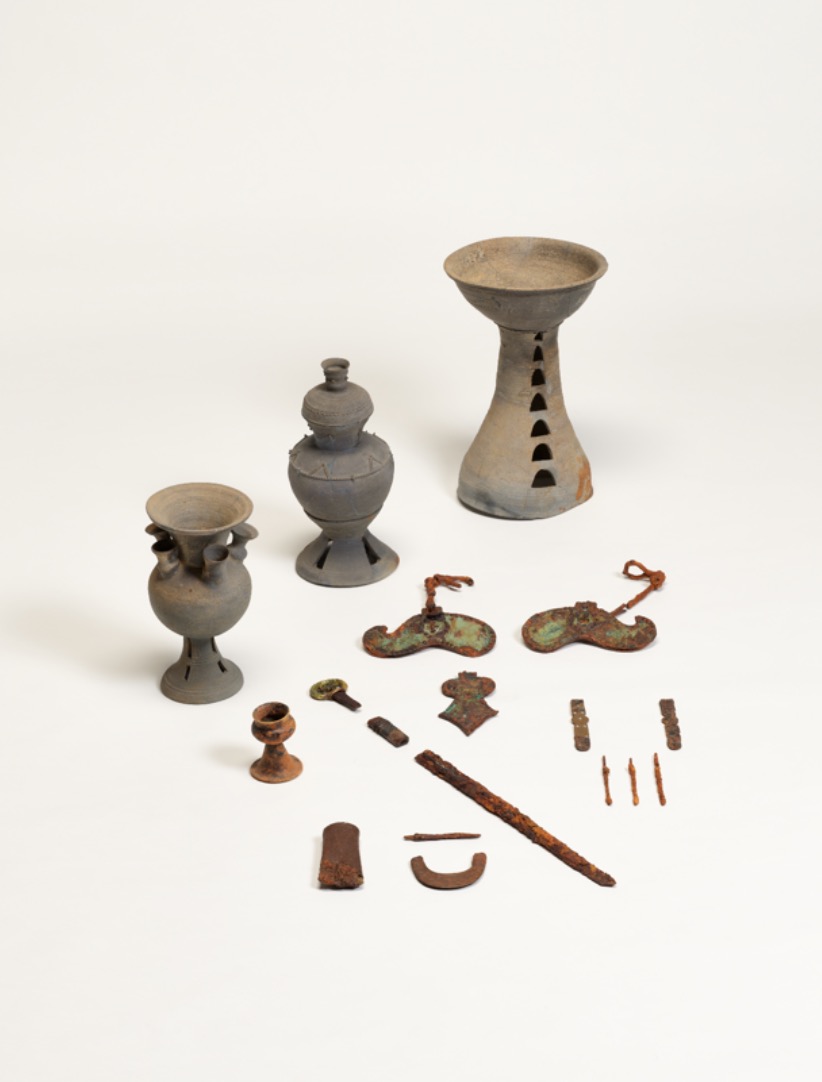 Burial goods from the Nishinodō-kogasaki tumulus
Itoshima City Board of Education, Fukuoka
Part 2: Buddhist Practices in Shinto Shrines
---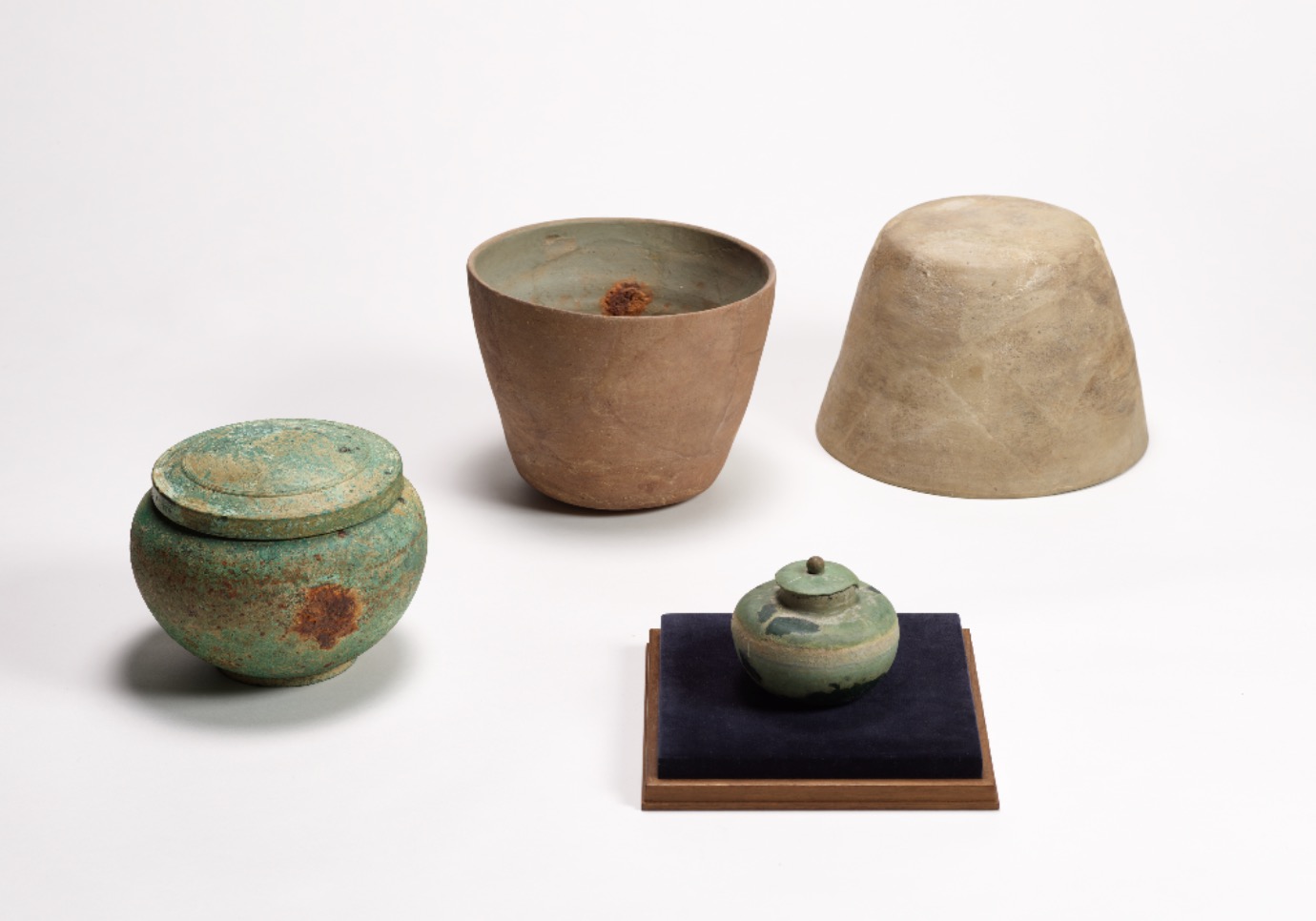 Funerary urns from Miyajidake Shrine (National Treasure)
Miyajidake Shrine, Fukuoka
Part 3: Kanzeon-ji, the Great Temple of Dazaifu
---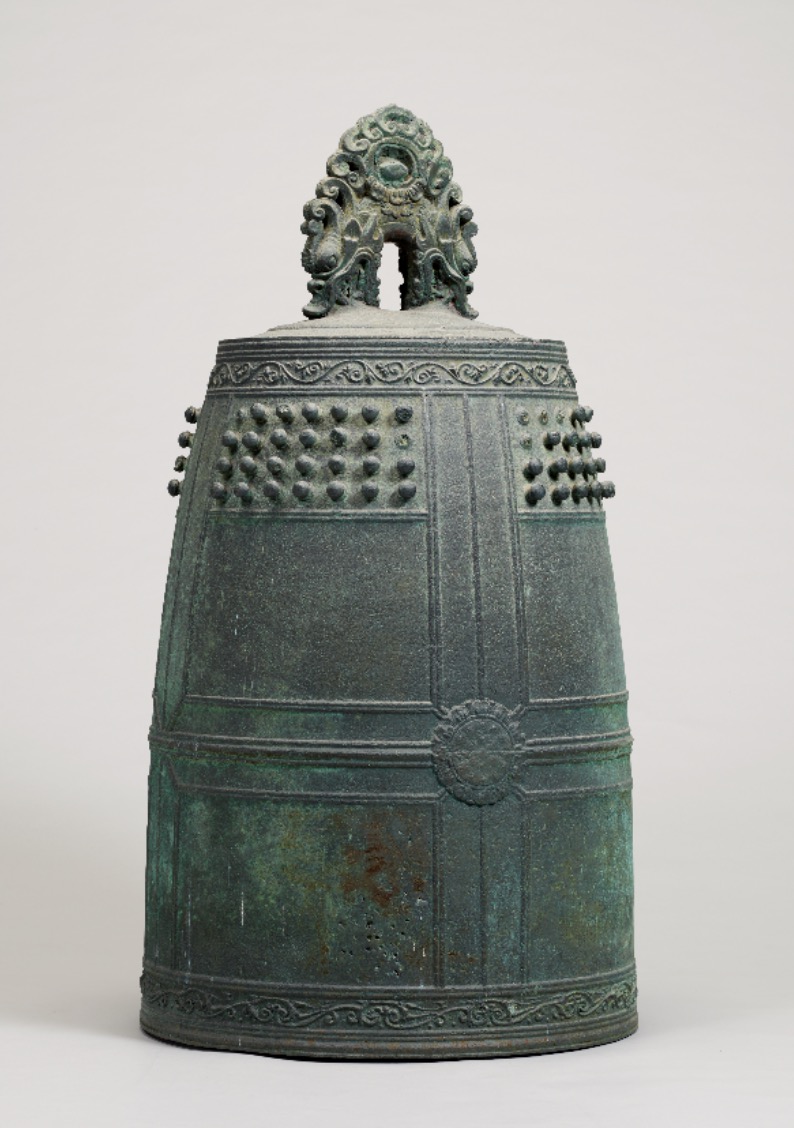 Bronze Bell (National Treasure)
Kanzeon-ji Temple, Fukuoka
The ethereal ring of this bell has been resounding in Dazaifu for over 1300 years. It was also featured in one of prominent Heian scholar Sugawara no Michizane's poems, "Mon wo idezu." Decorated with arabesques and majestic dragons, it is known in Japan as one of the most beautiful bronze bells in the nation.
Part 4: Mt. Hōman, Dazaifu's Protective Shield
---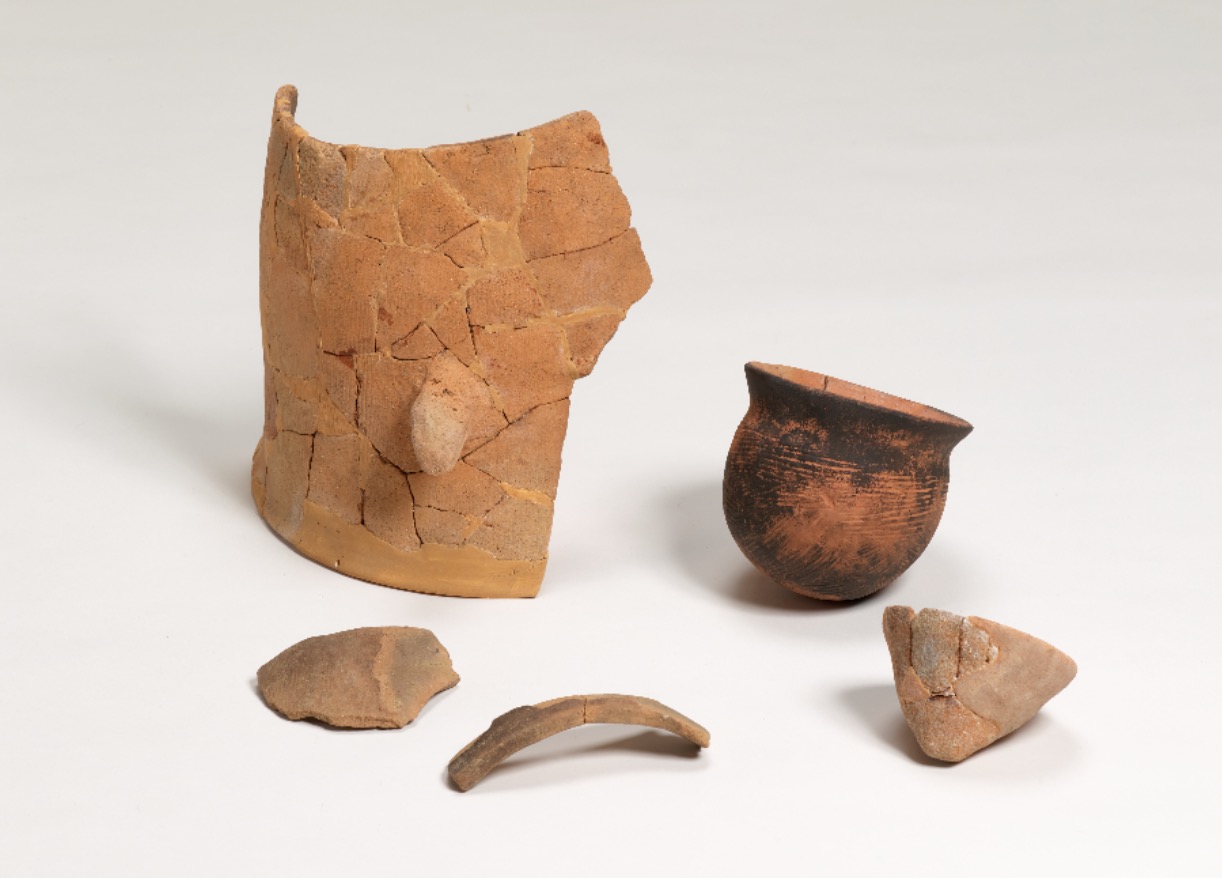 Earthenware cookware from Mt. Hōman
Dazaifu City Board of Education
Part 5: The Gods, the Buddha, and the People
---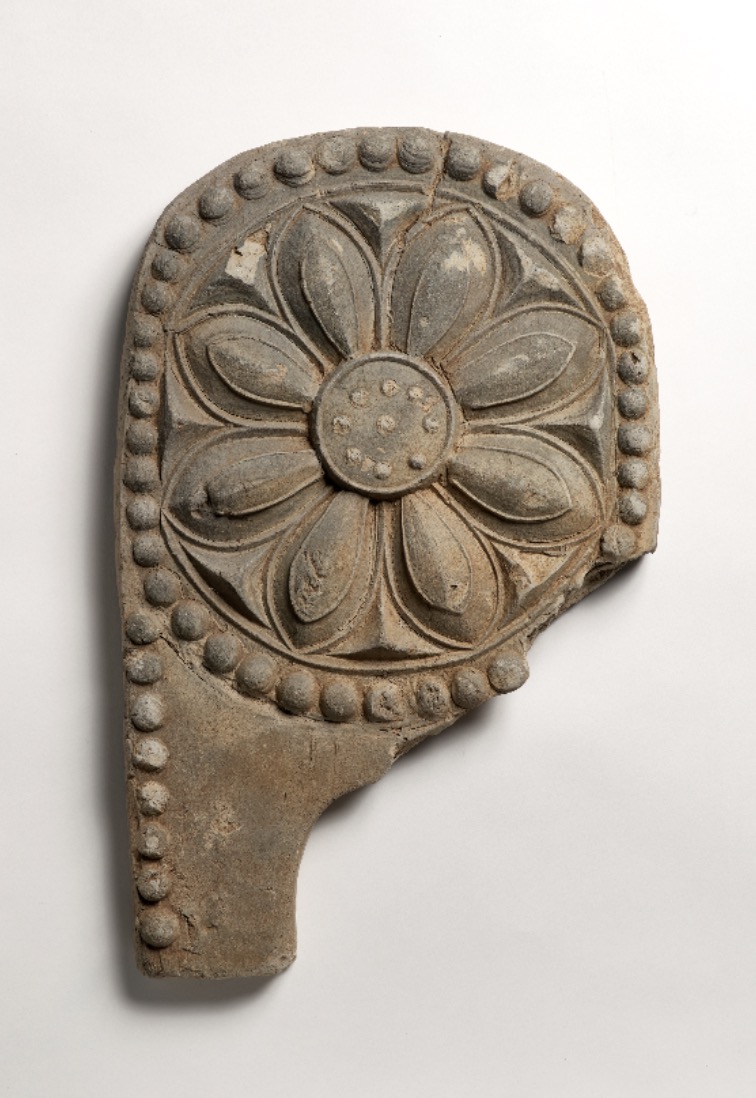 Ridge-end tile from the Kami-iwata ruins
Ogōri City Board of Education