Yearly Schedule
Yearly Schedule
---
Upcoming Special Exhibitions
Details of the upcoming Special Exhibitions are introduced here. Please check the website for more information before your visit as there may be changes to the exhibitions listed below.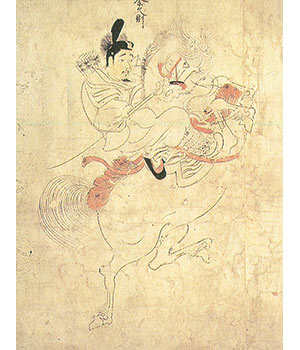 National Treasure Equestrian Portraits of Court Nobles (Partial) Okura Museum of Art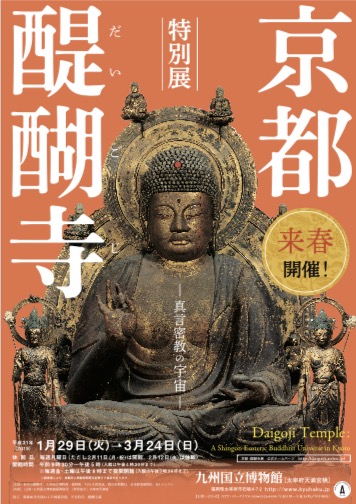 Leaflet
*Please note that information for this exhibition may change without advance notice.
---
Upcoming Cultural Exchange Exhibitions
Do you think that the Cultural Exchange Exhibition is just a collection of permanent exhibits? In the Kyushu National Museum, these exhibits are changed periodically to keep each visit interesting. The Special Exhibition ticket stub can be used to enter the Cultural Exchange Exhibition hall on the 4th floor for free.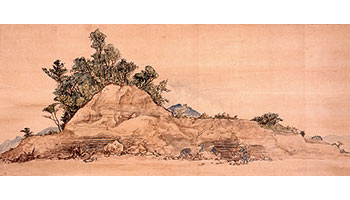 Important Cultural Property 1913 Mizuki Fortress Moat Painting Department of Japanese History, the University of Tokyo
Feature Exhibition
Dazaifu: The Western Capital of Ancient Japan – Exchange Hub with East Asia
12 Sep (Wed) – 23 Dec (Sun), 2018
---
This exhibition showcases the history of research on Dazaifu which has been underway since the Edo period. How did people interact with Dazaifu? What kind of research results did they leave behind? Answers can be found from the research records and excavations conducted at these special historical landmarks that were given the title of a National Historic Site.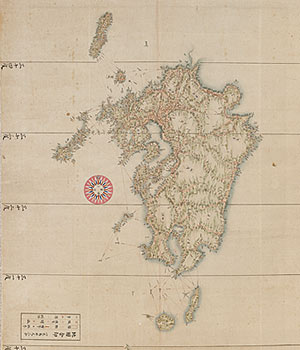 Map of the Whole Kyushu Island Matsura Historical Museum
Feature Exhibition
Matsura Family Legacy: The Ino Map
30 Oct (Tue) – 23 Dec (Sun), 2018
---
The year 2018 marks the 200th year after the death of INO Tadataka (1745-1818). In celebration of Tadataka's achievements, the Museum is proud to present the Ino Map, a valuable artifact inherited by the Matsura family of Hirado domain. The exchanges between Tadataka and the Hirado domain will also be introduced using the archival materials belonging to the former Hirado domain. Do look out for the high level of precision of the Ino Map.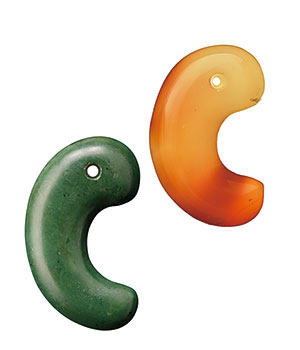 Magatama comma-shaped beads (Left) Jasper; Matsue City Board of Education, Shimane (Right) Agate; Shimane Prefecture Buried Archaeology Center
Feature Exhibition
Tama: Colorful Crown Jewels of Ancient Japan
1 Jan (Tue) – 24 Feb (Sun), 2019
---
These treasured jewels were transported through the Silk Road and the Mediterranean Sea during the Kofun period. They were made into accessories, like necklaces and bracelets, by people who were mesmerized by its brilliance. Do check out the unfading radiance of these jewels that come in diverse colors.
*This Feature Exhibition can be viewed in the Cultural Exhibition hall. During ongoing Special Exhibitions, the Cultural Exhibition can be viewed for free with the Special Exhibition ticket stub. *Please note that information for this exhibition may change without advance notice. Do check the information again before your visit.