Ajippa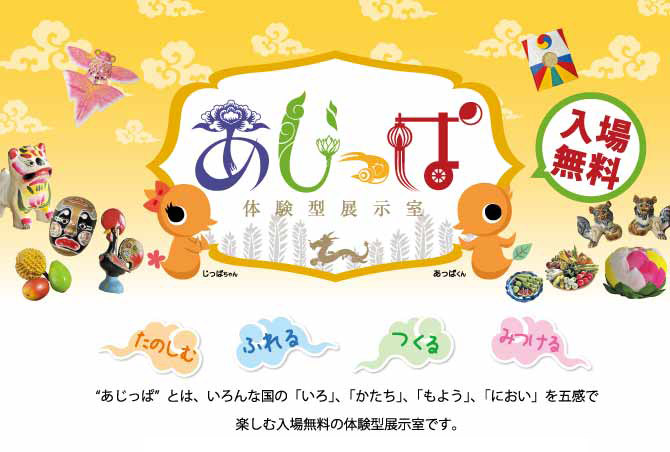 Ajippa (Interactive Exhibition Gallery)
---
Ajippa has partially reopened to visitors!
However, we are still unable to reopen the interactive displays and activity corners, so for now, please enjoy the colorful objects on display!
---
Ajippa is our interactive exhibition gallery, situated on the first floor of the museum. Despite its name being a portmanteau of ajia (Japanese for "Asia") and harappa (Japanese for "field"), Ajippa allows visitors of all ages to get up close and personal with not just Asian, but also European cultures that have had historical interactions with Japan. The items and displays are curated specifically to create an interactive and engaging experience for children visiting a museum for the first time, as well as for adults who enjoy a more hands-on approach to learning about cultures and artifacts.
Entry to Ajippa is free for all.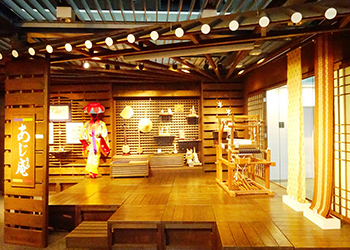 Ajippa Hut
This corner of Ajippa is dedicated to seasonal displays and larger interactive activities. Visitors can even try on traditional costumes from various cultures.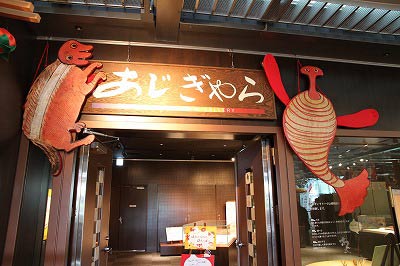 Mini Gallery
*
This smaller exhibit space, located at the back of Ajippa's main room, features rotating themed exhibitions, as well as a space for workshops that allow visitors to experience what it is like to be a curator or an archaeologist.
*Closed until further notice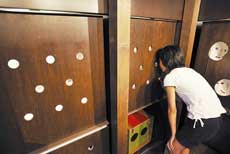 Curious Cabinets
*
These shelves contain small models and sound clips that offer a glimpse into the lives of people from different countries.
*Closed until further notice
---