Ajippa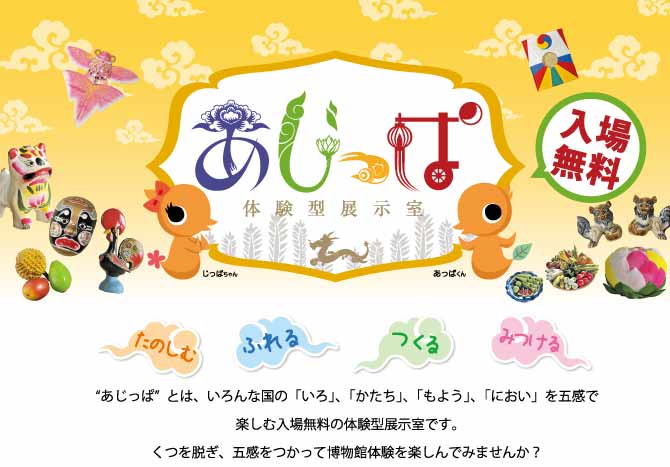 ---
"Ajippa" is the free interactive exhibition gallery located on the first floor. The name is coined from "Asia" and harappa (open field or playground). Visitors can experience with their five senses the cultures of Asian and European countries that interacted with Japan. Contents and designs reflect the efforts made to become a place where children have their first museum experience. Efforts go into producing exhibition contents and designs capable of successfully introducing young children their first museum experiences, and can be enjoyed by all family members.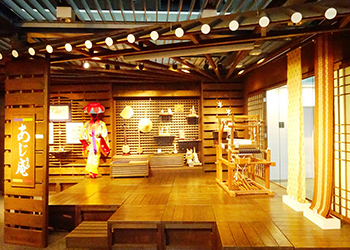 Ajian
The highlights of Ajippa are displayed in this area.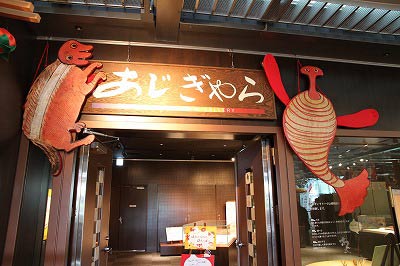 Ajigyara
The themes of the exhibit change periodically. Workshops held here allow visitors to experience becoming a curator or archaeologist.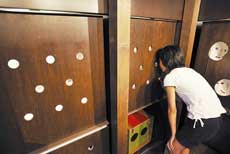 Tanada
Visitors can observe products creation and listen to street noises and music of various countries.
---