Kyushu National Museum has reopened to the public

Please visit the announcement page for details on visitor guidelines, opening hours, exhibit/facility closures, and how to prepare for your visit.
2 September 2020 Update: Ajippa, our interactive exhibition gallery on the first floor, has reopened to the public. Please visit this page for more details.
Postponement of the Special Exhibition, Gaya [working title]

Due to various factors caused by the novel coronavirus, Kyushu National Museum has decided to postpone the upcoming Special Exhibition, Gaya [working title], which was originally scheduled to run from 13 October 2020 to 6 December 2020. Details on the new exhibition schedule will be announced on this page when they have been finalized. We apologize for any inconvenience caused, and we seek your understanding and cooperation.
Opening Hours
9:30–17:00
Fridays & Saturdays: Until 20:00
Closed: Every Monday
(If Monday is a public holiday, it will be open and the Museum will be closed the next day.)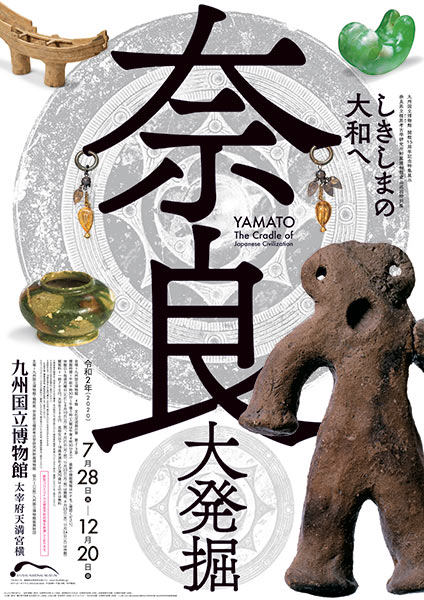 Cultural Exchange Exhibition Hall—Feature Exhibition


---

Celebrating 15 Years of Kyushu National Museum
Yamato: The Cradle of Japanese Civilization
28 July 2020 (Tue) – 20 December 2020 (Sun)
---
The prefecture we now know as Nara, famous for its deer and its giant Buddha statue, was once known as Yamato. It is also a site where many historically significant artifacts have been unearthed. These artifacts bear witness to how elements of foreign cultures came to Japan and helped pave the way for Yamato's development into the capital of a nation. Come and see treasures excavated from the ancient capital of Japan, and discover the roots of Japanese culture.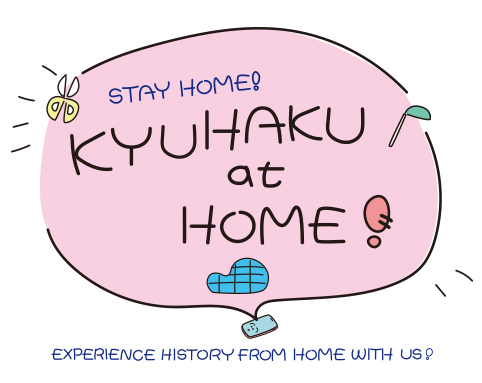 Welcome to Kyuhaku at Home!
---
Kyuhaku, short for Kyushu National Museum, is home to the Womens' Archaeology Club, and Ajippa, an interactive exhibition gallery.
Kyuhaku at Home is a video series by these groups that aims to bring fun activities from the museum to your home!
---
---
---