Opening Hours

9:30~17:00
Fridays & Saturdays: Until 20:00
Closed: Every Monday (If Monday is a public holiday, it will be open and the Museum will be closed the next day.)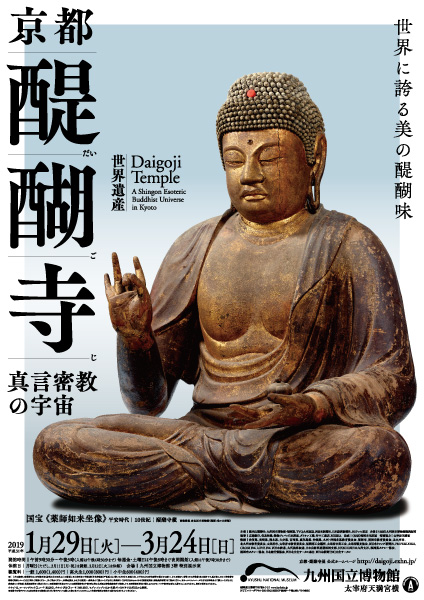 Special Exhibition
Daigoji Temple – A Shingon Esoteric Buddhist Universe in Kyoto
29 Jan (Tue) – 24 Mar (Sun), 2019
---
Famous for the Shingo tradition of Esoteric Buddhism, the Daigoji Temple in Kyoto has a long history of over a thousand years. This exhibition will showcase a valuable selection of Esoteric Buddhist art, such as the National Treasure, a statue of Yakushi Nyorai (Bhaisajyaguru) and attendant deities, as well as beautiful artwork associated with the cherry blossom viewing hosted Toyotomi Hideyoshi.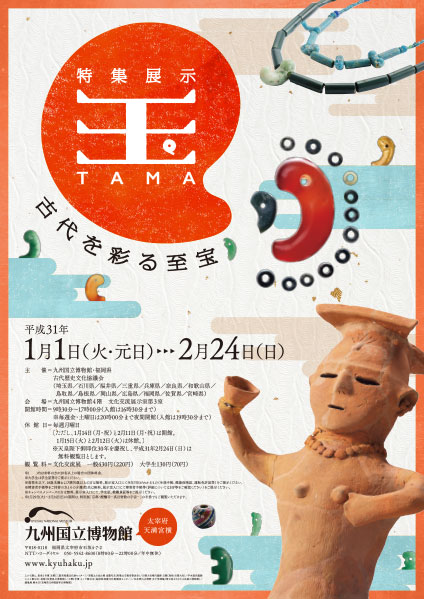 Feature Exhibition
Tama: Colorful Crown Jewels of Ancient Japan
---
1 Jan (Tue) – 24 Feb (Sun), 2019
These treasured jewels were transported through the Silk Road and the Mediterranean Sea during the Kofun period. They were made into accessories, like necklaces and bracelets, by people who were mesmerized by its brilliance. Do check out the unfading radiance of these jewels that come in diverse colors.
---