Opening Hours

9:30~17:00
Fridays & Saturdays: Until 20:00
Closed: Every Monday (If Monday is a public holiday, it will be open and the Museum will be closed the next day.)
Special Exhibition
---
29 Jan (Tue) – 24 Mar (Sun), 2019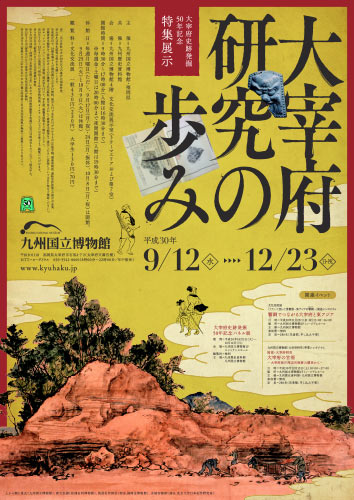 Feature Exhibition
Dazaifu: The Western Capital of Ancient Japan – Exchange Hub with East Asia
---
12 Sep (Wed) – 23 Dec (Sun), 2018
This exhibition showcases the history of research on Dazaifu which has been underway since the Edo period. How did people interact with Dazaifu? What kind of research results did they leave behind? Answers can be found from the research records and excavations conducted at these special historical landmarks that were given the title of a National Historic Site.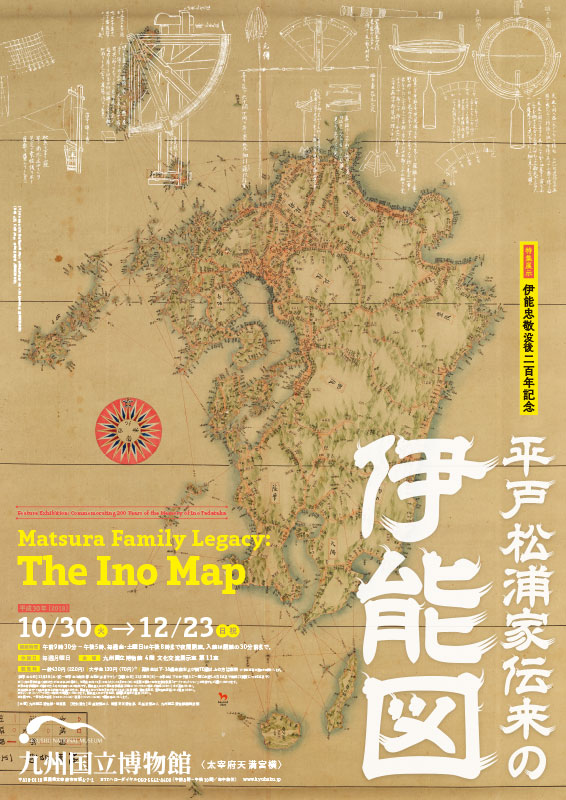 Feature Exhibition
Matsura Family Legacy: The Ino Map
---
30 Oct (Tue) – 23 Dec (Sun), 2018
The year 2018 marks the 200th year after the death of INO Tadataka (1745-1818). In celebration of Tadataka's achievements, the Museum is proud to present the Ino Map, a valuable artifact inherited by the Matsura family of Hirado domain. The exchanges between Tadataka and the Hirado domain will also be introduced using the archival materials belonging to the former Hirado domain. Do look out for the high level of precision of the Ino Map.
---