Opening Hours
9:30–17:00
Fridays & Saturdays: Until 20:00
Closed: Every Monday
(If Monday is a public holiday, it will be open and the Museum will be closed the next day.)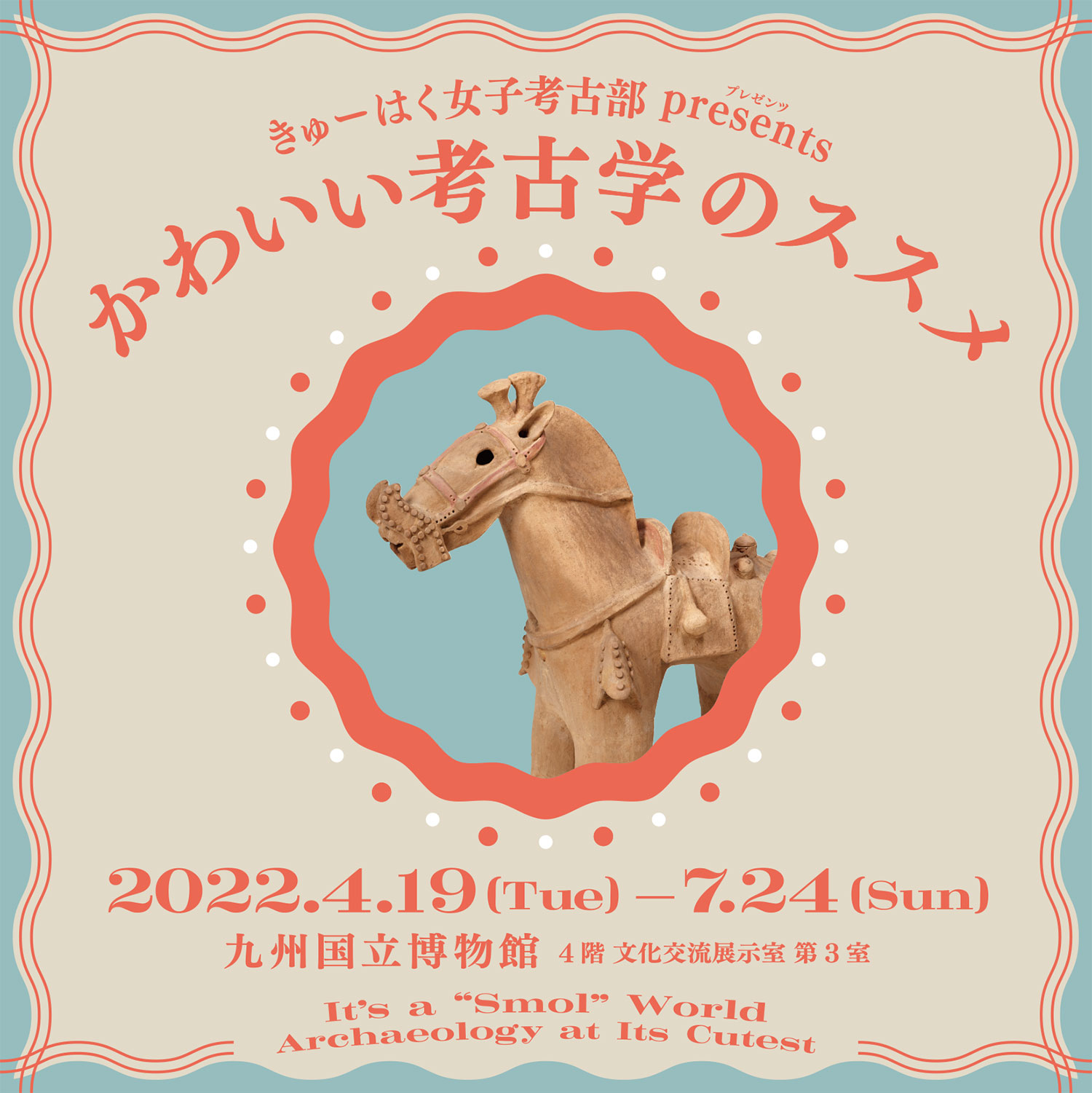 Cultural Exchange Exhibition Hall—Feature Exhibition


---

It's a "Smol" World
Archaeology at Its Cutest
19 April – 24 July 2022
---
Have you ever walked through the archaeology section of a history museum and thought, "Man, who cares about all these dusty jars from old graves?" and shuffled over to more interesting exhibits? Well, saddle up your haniwa horses and make your way through the cutest exhibition this museum has ever seen! This exhibition showcases a few of the most adorable artifacts in our museum's collection, selected by members of the Kyuhaku Women's Archaeology Club, and hopes to introduce a new way for our visitors to approach archaeology.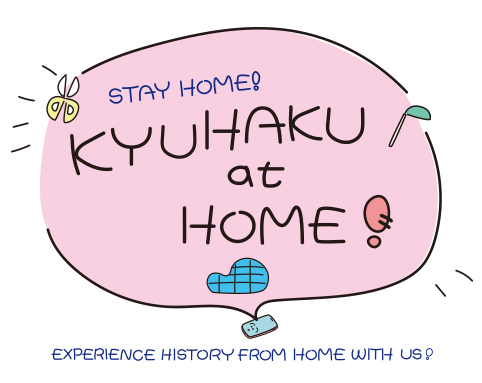 Welcome to Kyuhaku at Home!
---
Kyuhaku, short for Kyushu National Museum, is home to the Womens' Archaeology Club, and Ajippa, an interactive exhibition gallery.
Kyuhaku at Home is a video series by these groups that aims to bring fun activities from the museum to your home!
Kyuhaku at Work!
---
Loosely inspired by the popular Japanese TV programme Jounetsu Tairiku, this video series casts a spotlight onto some of the people working behind the scenes in Kyushu National Museum (Kyuhaku), bringing you an insider view into their work, as well as their aspirations for the museum.
Updated Visitation Guidelines

Please visit the announcement page for details on visitor guidelines, opening hours, exhibit/facility closures, and how to prepare for your visit.
2 September 2020 Update: Ajippa, our interactive exhibition gallery on the first floor, has reopened to the public. Please visit this page for more details.
From 6 April 2021 onward, visitors will be able to take photos of the exhibits (with exceptions) in our permanent Cultural Exchange Exhibition Hall. Please visit this page for more details.
---
---
---
---