Kyushu National Museum has reopened to the public

Please visit the announcement page for details on visitor guidelines, opening hours, exhibit/facility closures, and how to prepare for your visit.
2 September 2020 Update: Ajippa, our interactive exhibition gallery on the first floor, has reopened to the public. Please visit this page for more details.
Opening Hours
9:30–17:00
Fridays & Saturdays: Until 20:00
Closed: Every Monday
(If Monday is a public holiday, it will be open and the Museum will be closed the next day.)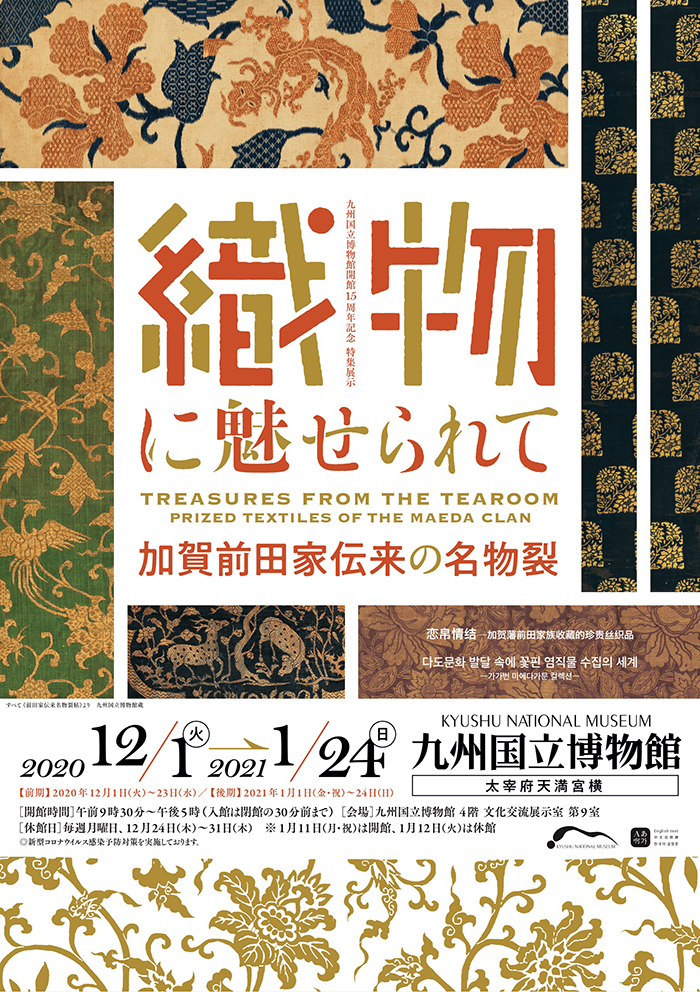 Cultural Exchange Exhibition Hall—Feature Exhibition


---

Treasures from the Tearoom
Prized Textiles of the Maeda Clan
1 December 2020 (Tue) – 24 January 2021 (Sun)
---
Did you know that Japanese tea practitioners have a culture of collecting beautiful, imported textiles? These textiles, known as meibutsugire, had been imported from China and the rest of Asia before the sixteenth century, and were subsequently used in tea ceremonies, or to mount calligraphy and paintings into hanging scrolls for decorating tearooms. The proliferation of tea ceremonies eventually sparked a culture of collecting fine textiles among tea practitioners, who assembled them into albums to be admired, or to be reused at a later time. This exhibition casts a spotlight onto the textile collection assembled by the Maeda clan, who governed Kaga Domain in the Edo period.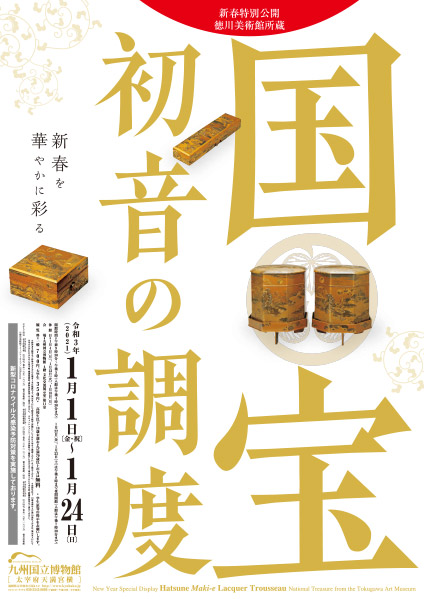 Cultural Exchange Exhibition Hall New Year Special Display


---

Hatsune Maki-e Lacquer Trousseau
National Treasure from the Tokugawa Art Museum
1 January 2021 (Fri) – 24 January 2021 (Sun)
---
The New Year: a time for new things. New clothes, new resolutions, and perhaps even a new chapter in life. All these come together in our tenth annual New Year Special Display of the Hatsune Maki-e Lacquer Trousseau, a National Treasure on loan from the Tokugawa Art Museum. This spectacular trousseau is an example of a set of furnishings that would have been created specially for a princess in the Edo period on the occasion of her marriage. Decorated with motifs from the "Hatsune" (The First Warbler) chapter of the Heian-period narrative The Tale of Genji, this particular trousseau followed Princess Chiyohime to her new home. This year, we have three items from the Hatsune trousseau, all decorated extravagantly in gold and silver using maki-e lacquer. Supplementing them are a handscroll depicting an Edo-period wedding procession, as well as items from another Edo-period trousseau.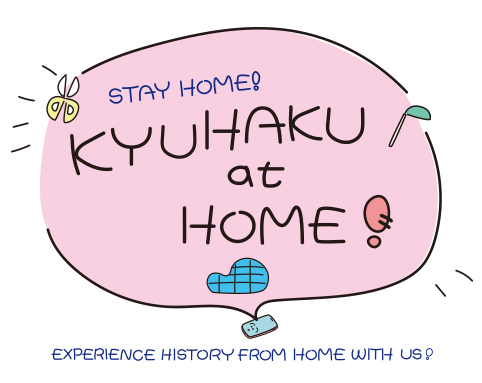 Welcome to Kyuhaku at Home!
---
Kyuhaku, short for Kyushu National Museum, is home to the Womens' Archaeology Club, and Ajippa, an interactive exhibition gallery.
Kyuhaku at Home is a video series by these groups that aims to bring fun activities from the museum to your home!
Kyuhaku at Work!
---
Loosely inspired by the popular Japanese TV programme Jounetsu Tairiku, this video series casts a spotlight onto some of the people working behind the scenes in Kyushu National Museum (Kyuhaku), bringing you an insider view into their work, as well as their aspirations for the museum.
---
---
---
---