Cultural Exchange Hall Exhibition
8 August – 1 October 2023
"What is it like inside? What sounds does it make?" Have you ever wondered about these when looking at objects on display in a museum? If so, we invite you to experience the secrets of works that cannot be discovered by looking at them through a glass window.
Our hands-on experience, Get in Touch with History, offers visitors of any age and stage of development the opportunity to feel the history of Japan with all five senses.
Read More
5 September (Tues) – 15 October (Sun) 2023
3 October (Tues) – 10 December (Sun) 2023
The people of Mexico, who lived in diverse natural environments, invented one of the earliest calendars and systems of writing. In addition to treasures from the Aztec and Teotihuacan civilizations, this exhibition of ancient Mexican art brings the Mayan Mask of the Red Queen, Lady Ix Tz'akbu Ajaw, to Asia for the first time.
Read More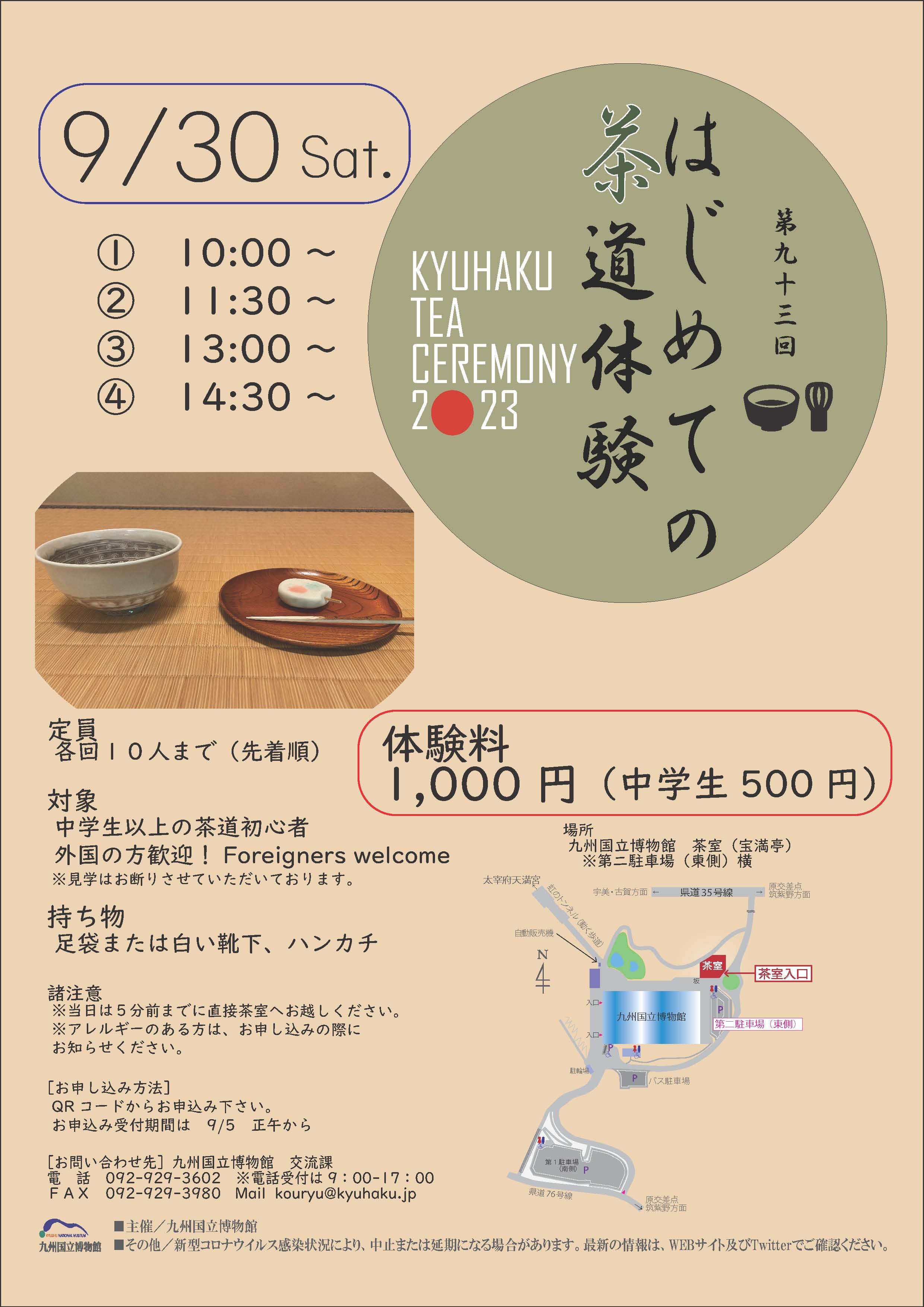 An Introduction to Japanese Tea Ceremonies

This experience is designed for junior high schoolers and above who have never participated in a traditional tea ceremony before. Please feel free to join us!
Read More
Temporary closure of the Special Exhibition Hall
The Special Exhibition Hall on the third floor will be closed temporarily to facilitate repairs and other upgrading works to our lighting equipment. This closure takes effect from 1 April 2024, and is expected to conclude in December 2024.
We will not be able to put on any Special Exhibitions during this period of time, and are scheduled to reopen in January 2025.
Our Cultural Exchange Exhibition Hall on the fourth floor will remain open as usual.
Notice to our Friends of the Museum and Member's Premium Pass Holders
With the temporary closure of our Special Exhibition Hall on the third floor from April of 2024, we will stop selling our Friends of the Museum and Member's Premium Passes at Kyushu National Museum. Many of the benefits of these membership programs will not be available during the 9-month closure period.
Member's Premium Pass Holders: If your Member's Premium Pass expires between April 3 and May 21, 2024, please click the "More Information HERE" button.