Current Exhibitions
Current Exhibitions
---
Special Exhibitions
The Special Exhibitions are treasure troves of inspiration filled with beauty and knowledge from all over the world. They are held several times a year under a wide range of themes, displaying excellent works carefully selected from collections in Japan and overseas. The Museum aims to make every exhibition interesting for new and seasoned visitors alike.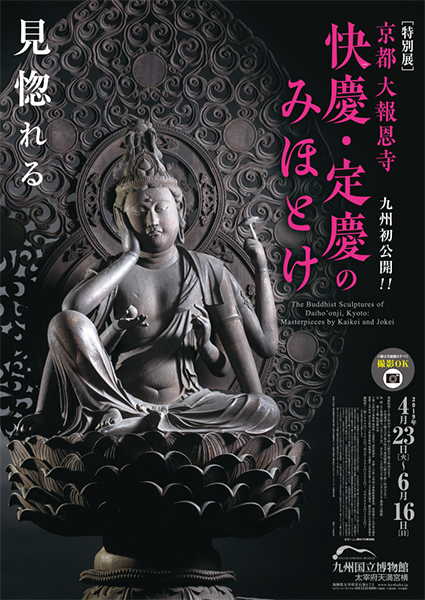 Special Exhibition
The Buddhist Sculptures of Daihō'onji temple, Kyoto Masterpieces by Kaikei and Jōkei
April 23, 2019 (Tue) – June 16, 2019 (Sun)
---
The Daihō'onji Temple, also known as the Senbon Shakadō in Kyoto, is an ancient temple founded by the Buddhist monk Giku. To commemorate the 800th anniversary of its founding in 2020, a collection of Kamakura masterpieces such as the Shaka Nyorai, Ten Major Disciples of Buddha, and Six Manifestations of Avalokitesvara, from Daihō'onji Temple will be displayed.
---
Cultural Exchange Exhibition Feature Exhibitions
Highly original temporary exhibitions add dynamism to the Cultural Exchange Exhibition Gallery.