Current Exhibitions
Current Exhibitions
---
Special Exhibitions
The Special Exhibitions are treasure troves of inspiration filled with beauty and knowledge from all over the world. They are held several times a year under a wide range of themes, displaying excellent works carefully selected from collections in Japan and overseas. The Museum aims to make every exhibition interesting for new and seasoned visitors alike.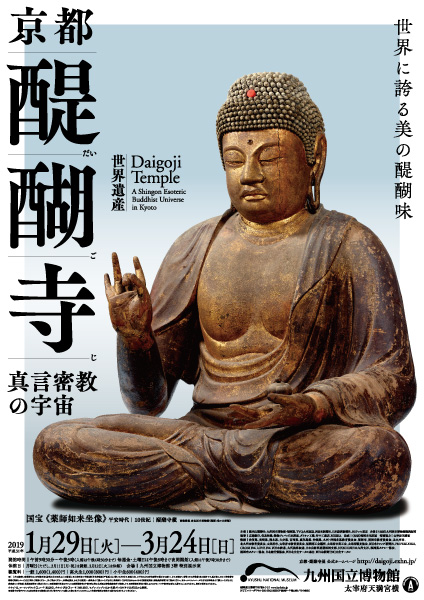 Special Exhibition
---
29 Jan (Tue) – 24 Mar (Sun), 2019
Famous for the Shingo tradition of Esoteric Buddhism, the Daigoji Temple in Kyoto has a long history of over a thousand years. This exhibition will showcase a valuable selection of Esoteric Buddhist art, such as the National Treasure, a statue of Yakushi Nyorai (Bhaisajyaguru) and attendant deities, as well as beautiful artwork associated with the cherry blossom viewing hosted Toyotomi Hideyoshi.
---
Cultural Exchange Exhibition Feature Exhibitions
Highly original temporary exhibitions add dynamism to the Cultural Exchange Exhibition Gallery.