Current Exhibitions
Current Exhibitions
---
Special Exhibitions
The Special Exhibitions are treasure troves of inspiration filled with beauty and knowledge from all over the world. They are held several times a year under a wide range of themes, displaying excellent works carefully selected from collections in Japan and overseas. The Museum aims to make every exhibition interesting for new and seasoned visitors alike.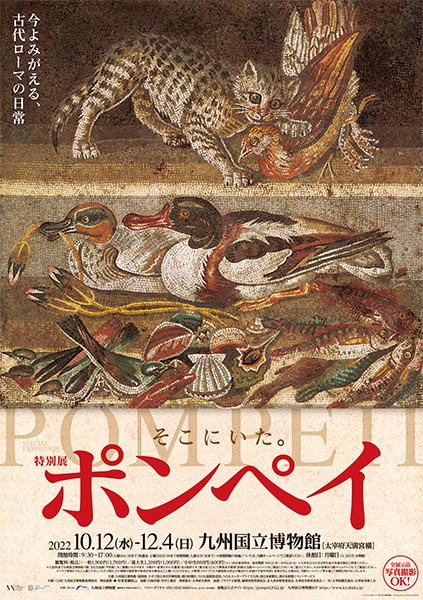 Special Exhibition


---

Pompeii
12 October – 4 December 2022
---
Pompeii, an ancient city with rich culture buried during the eruption of Mt. Vesuvius two thousand years ago. What remains of their society has been preserved under a blanket of volcanic ash—a snapshot of life in an age now lost to us. This exhibition is proud to present over 120 objects from the National Archaeological Museum of Naples (MANN), all of which come together to form a mosaic of ancient Roman life.
Cultural Exchange Exhibition
Feature Exhibitions
Highly original temporary exhibitions add dynamism to the Cultural Exchange Exhibition Hall.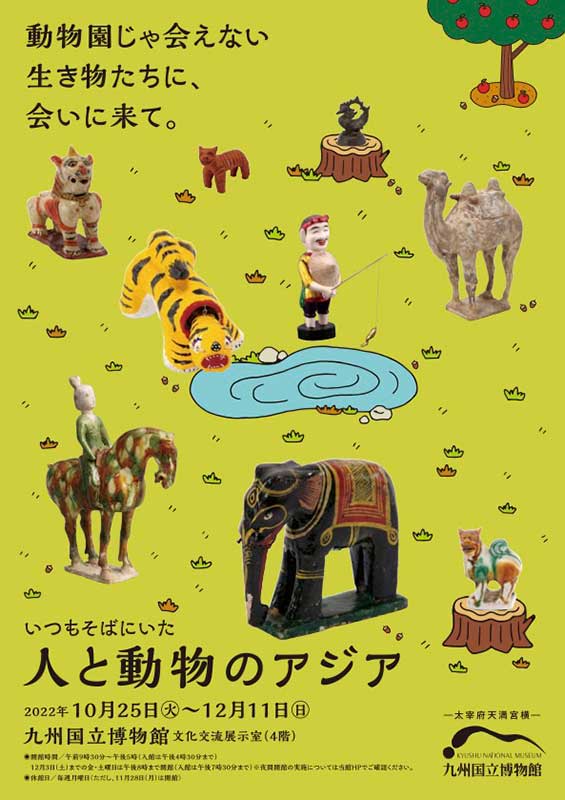 Cultural Exchange Exhibition Hall


---

Walking Together
People and Animals of Asia
25 October – 11 December 2022
---
Mankind has enjoyed a long history of coexistence with animals—objects inspired by and featuring our animal friends have accompanied us from early history to modern day. Join us as we explore Kyuhaku's collection of animal-related objects from Japan and Asia.
---
---
Past Feature Exhibitions and Special Displays (2019 onward)
---