Current Exhibitions
Current Exhibitions
---
Special Exhibitions
The Special Exhibitions are treasure troves of inspiration filled with beauty and knowledge from all over the world. They are held several times a year under a wide range of themes, displaying excellent works carefully selected from collections in Japan and overseas. The Museum aims to make every exhibition interesting for new and seasoned visitors alike.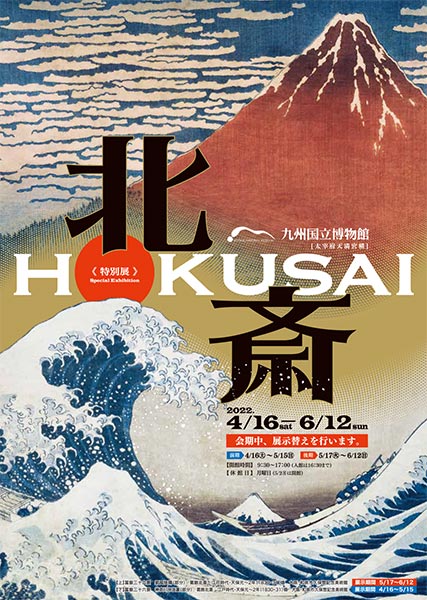 Special Exhibition


---

Hokusai
16 April – 12 June 2022
---
Katsushika Hokusai (1760–1849)—a name that has become synonymous internationally with Japanese art, and one of the most famous artists to come out of Japan. While he is perhaps most well-known for his ukiyo-e woodblock prints, Hokusai was more than just a printmaker: in addition to other types of paintings, his body of work also includes the Daily Sketches for Longevity and Exorcism, which were designated as an Important Cultural Property in 2003. This exhibition presents the entire series of paintings from the Daily Sketches to the public for the very first time alongside Hokusai's other iconic works, such as the Thirty-Six Views of Mt. Fuji woodblock print series and ceiling paintings from the Higashimachi festival float. We hope that, in viewing these masterpieces, you find yourself immersed in a vibrant, rich world born from the imagination of an ukiyo-e master who worked tirelessly in pursuit of "the way of a true painter."
Cultural Exchange Exhibition
Feature Exhibitions
Highly original temporary exhibitions add dynamism to the Cultural Exchange Exhibition Hall.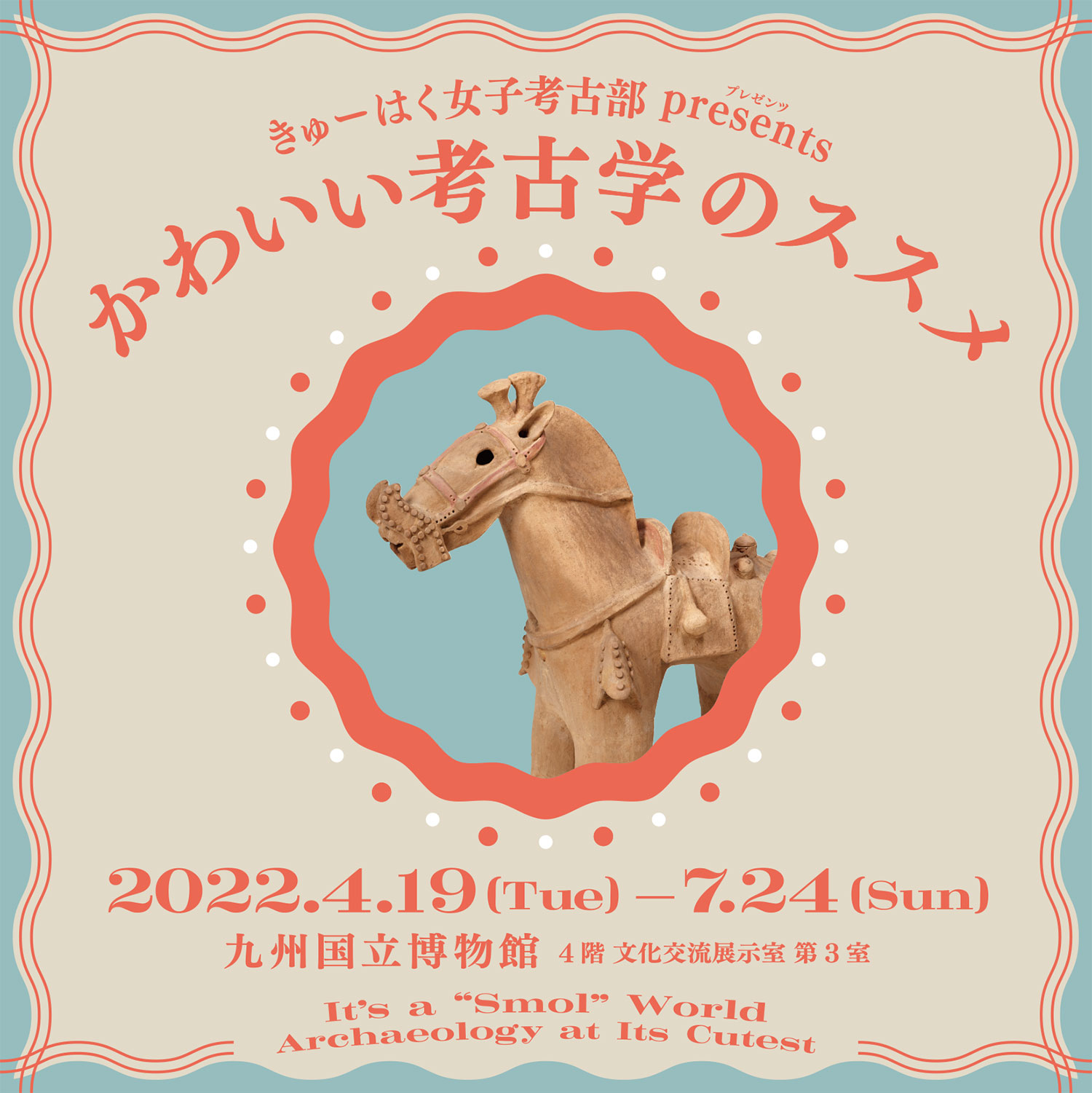 Cultural Exchange Exhibition Hall—Feature Exhibition


---

It's a "Smol" World
Archaeology at Its Cutest
19 April – 24 July 2022
---
Have you ever walked through the archaeology section of a history museum and thought, "Man, who cares about all these dusty jars from old graves?" and shuffled over to more interesting exhibits? Well, saddle up your haniwa horses and make your way through the cutest exhibition this museum has ever seen! This exhibition showcases a few of the most adorable artifacts in our museum's collection, selected by members of the Kyuhaku Women's Archaeology Club, and hopes to introduce a new way for our visitors to approach archaeology.
---
---
Past Feature Exhibitions and Special Displays (2019 onward)
---