Current Exhibitions
Current Exhibitions
---
Special Exhibitions
The Special Exhibitions are treasure troves of inspiration filled with beauty and knowledge from all over the world. They are held several times a year under a wide range of themes, displaying excellent works carefully selected from collections in Japan and overseas. The Museum aims to make every exhibition interesting for new and seasoned visitors alike.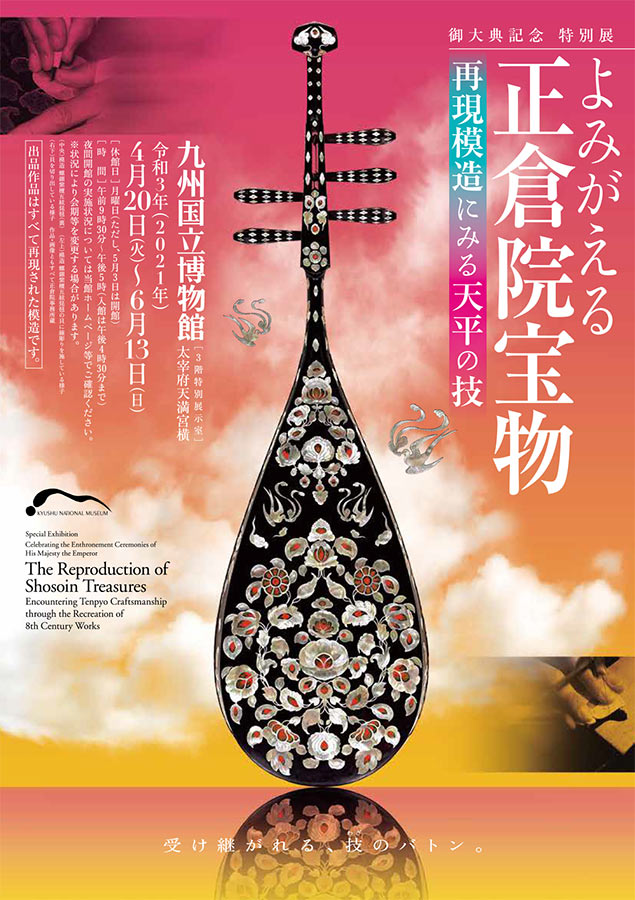 Special Exhibition


---

The Reproduction of Shosoin Treasures
Encountering Tenpyo Craftsmanship through the Recreation of 8th Century Works
20 April 2021 (Tue) – 13 June 2021 (Sun)
---
Organized in honor of the Emperor's enthronement in 2020, this traveling exhibition gathers around ninety reproductions of the treasures in the Shosoin Imperial Repository. These pieces were created through careful analysis of the materials and techniques used to produce the originals, many of which date from the Nara period. Be sure not to miss this dazzling showcase of some of the finest works in the history of Japanese craftsmanship.
Cultural Exchange Exhibition
Feature Exhibitions
Highly original temporary exhibitions add dynamism to the Cultural Exchange Exhibition Hall.
---
---
Past Feature Exhibitions and Special Displays (2019 onward)
---