Current Exhibitions
Current Exhibitions
---
Special Exhibitions
The Special Exhibitions are treasure troves of inspiration filled with beauty and knowledge from all over the world. They are held several times a year under a wide range of themes, displaying excellent works carefully selected from collections in Japan and overseas. The Museum aims to make every exhibition interesting for new and seasoned visitors alike.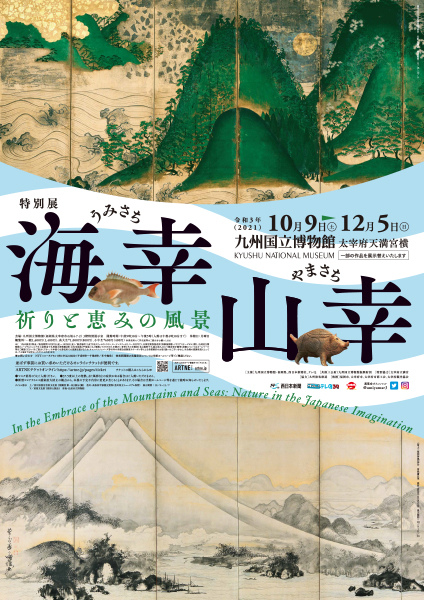 Special Exhibition


---

In the Embrace of the Mountains and Seas
Nature in the Japanese Imagination
9 October 2021 (Sat) – 5 December 2021 (Sun)
---
The peoples of Japan have lived surrounded by the mountains and the seas since ancient times, blessed by nature's riches through the ages. This exhibition explores the many ways Japanese people have interacted with, perceived, and represented nature since the legendary Age of the Gods, and, in doing so, offers new perspectives into the origins of Japanese culture.
Cultural Exchange Exhibition
Feature Exhibitions
Highly original temporary exhibitions add dynamism to the Cultural Exchange Exhibition Hall.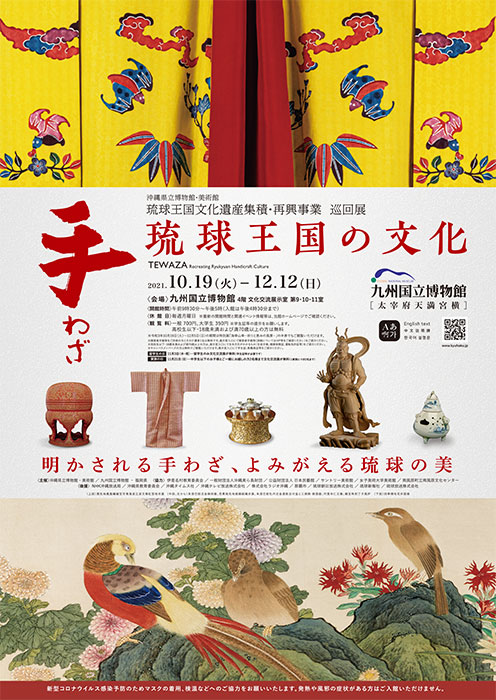 Cultural Exchange Exhibition Hall—Feature Exhibition


---

TEWAZA
Recreating Ryukyuan Handicraft Culture
19 October 2021 (Tue) – 12 December 2021 (Sun)
---
Modernization and warfare have led to the disappearance of many valuable cultural relics from the Ryukyu Kingdom (present-day Okinawa Prefecture), as well as the knowledge and skills to make them. Since 2015, the Okinawa Prefectural Museum has undertaken the herculean task of using modern scholarly approaches and state-of-the-art technology to document, analyze, and revive cultural heritages once lost to us. This exhibition will present their findings and re-creations in a variety of fields, from fine arts to decorative arts, and even musical instruments. Delve deeper into the unique tale of cultural exchange as told by these objects, which hark from a region both culturally distinct from, yet historically intertwined with the rest of Japan.
---
---
Past Feature Exhibitions and Special Displays (2019 onward)
---