Dazaifu Station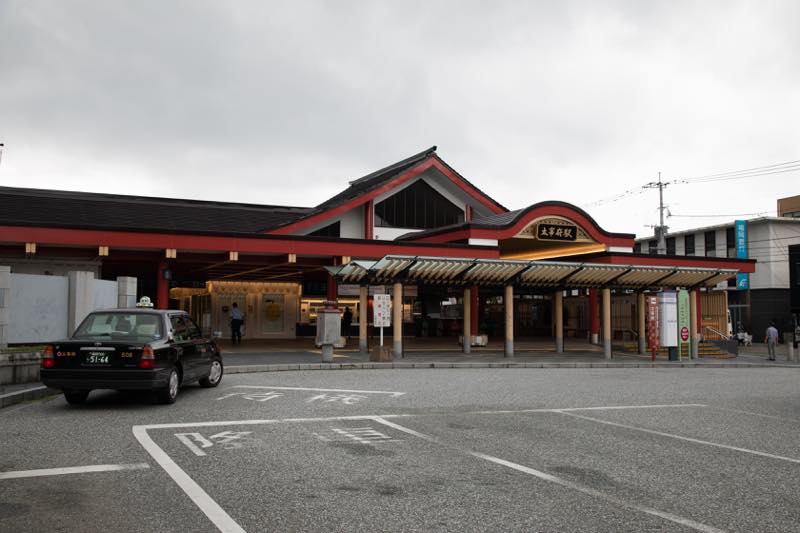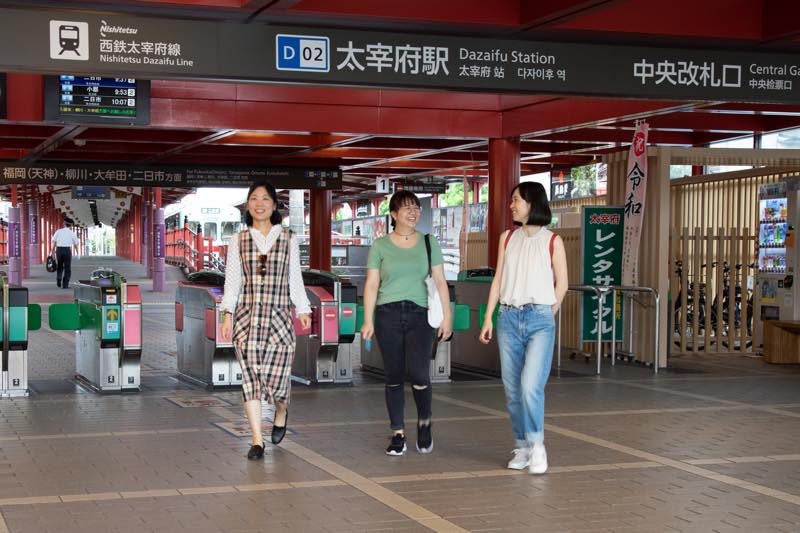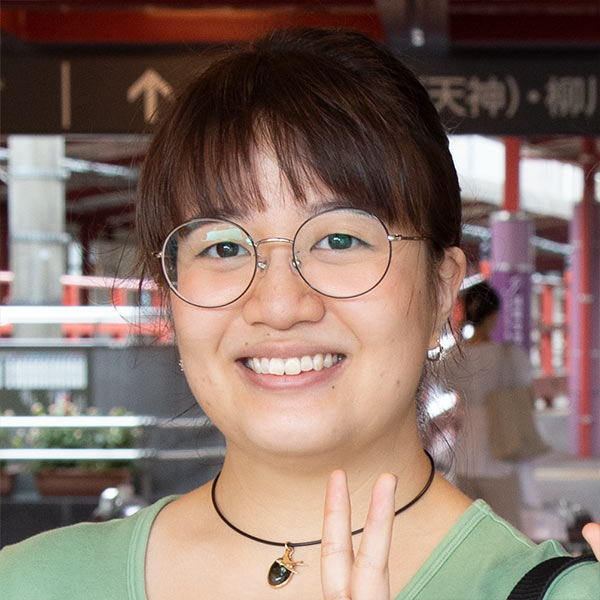 We're here! But how do we get to the museum?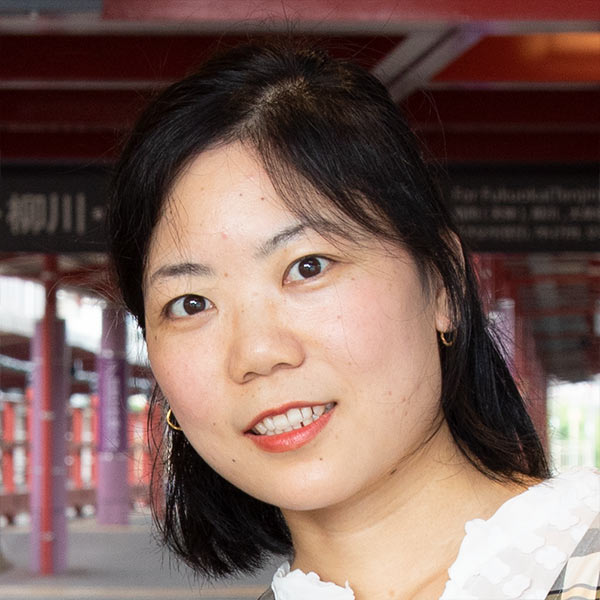 Looks like we can take the path leading to the shrine (sandou).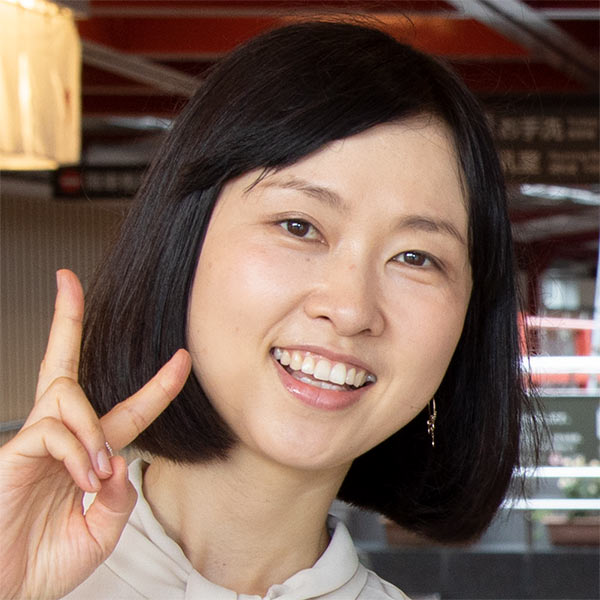 It's about a

15 minute stroll

, so let's spend some time looking at the shops along the way!
※Sandou (参道) refers to walking paths leading up to shrines or temples. They are usually marked by a torii gate at the beginning of the path. How many torii gates can you see on your way up to Kyuhaku?
---
On the road to Kyuhaku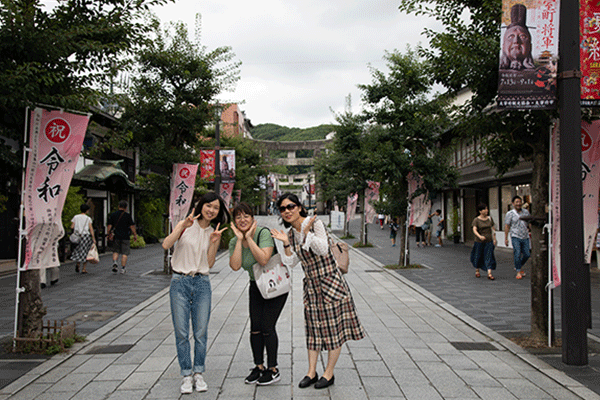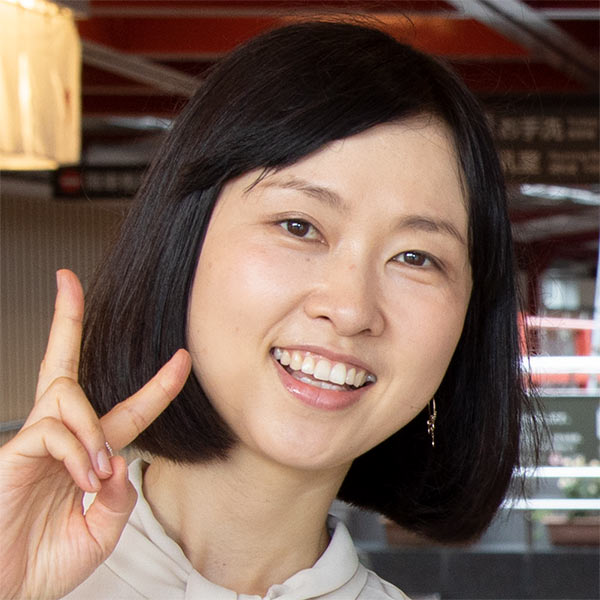 Welcome to the Tenmangu shrine sandou! I love how colourful the museum's exhibition banners are.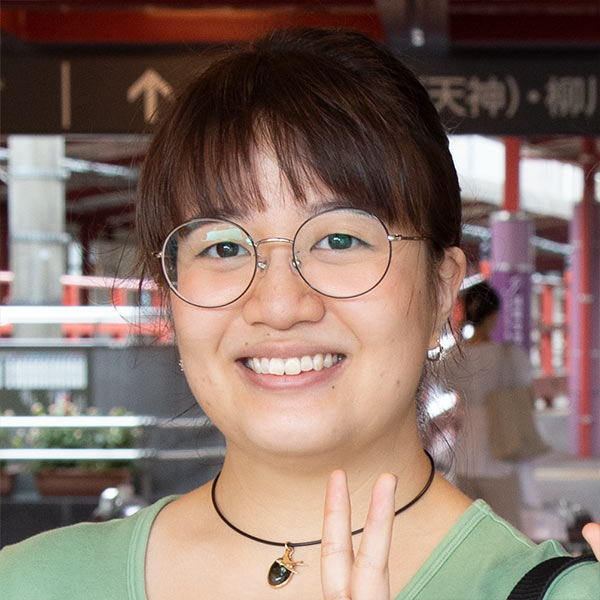 I wanna take a photo here first!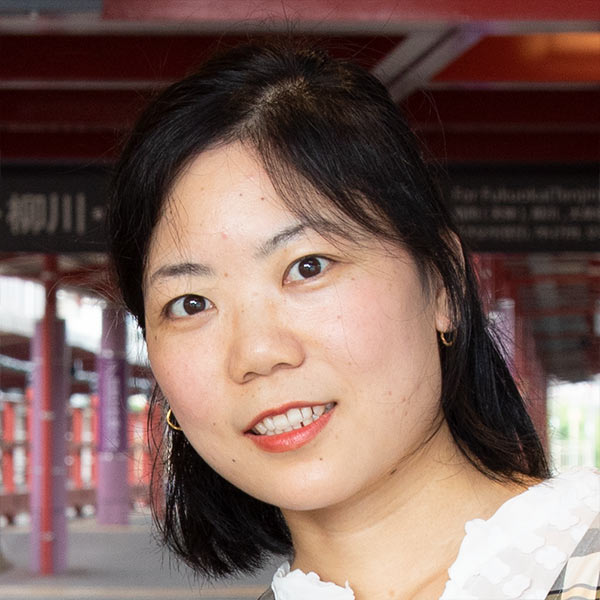 I can't wait to check out the shops!
---
In Dazaifu, umegaemochi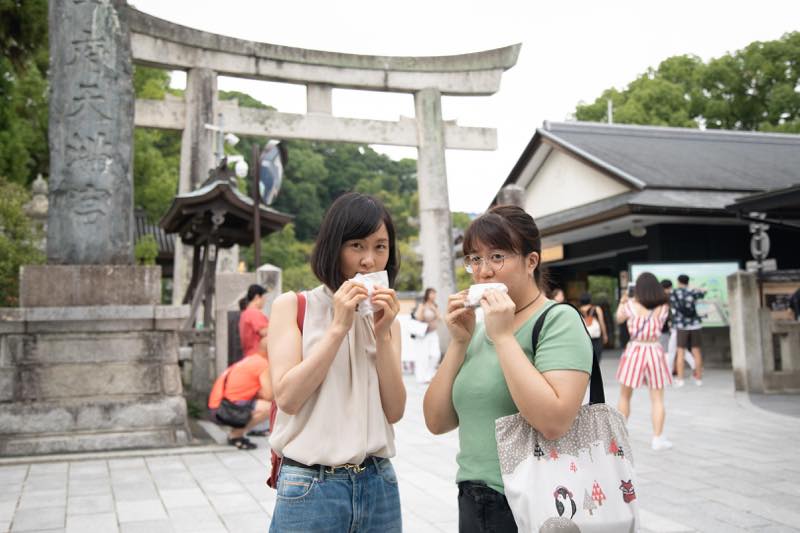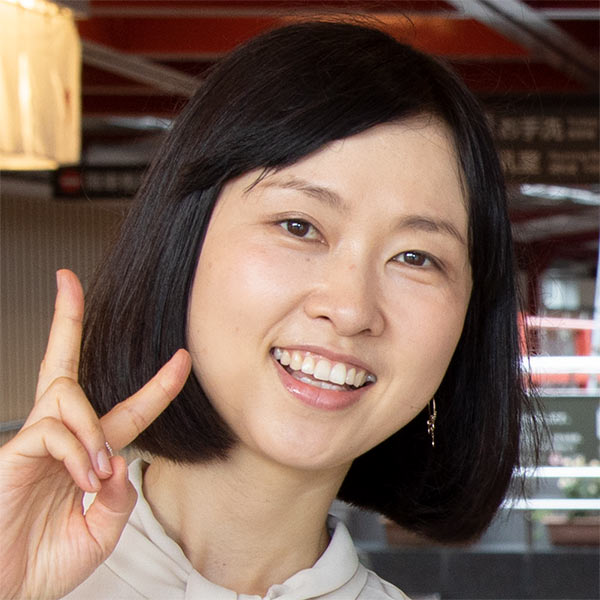 You've got to enjoy it while it's warm and fresh off the grill!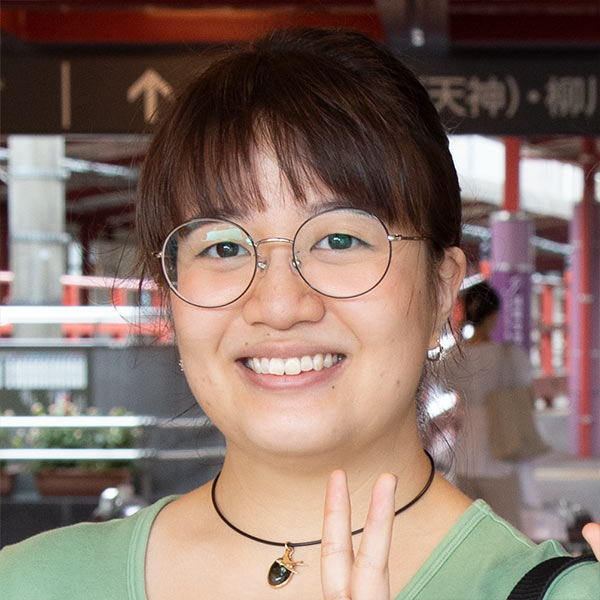 Crispy on the outside, chewy and sweet on the inside
※ Umegaemochi (梅ケ枝餅) is a traditional Japanese sweet made by wrapping mochi around sweet azuki bean paste. It is grilled in a round metal mold and sometimes stamped with the image of a plum flower, and is considered to be a Dazaifu specialty.
---
Through the torii gate and into Tenmangu shrine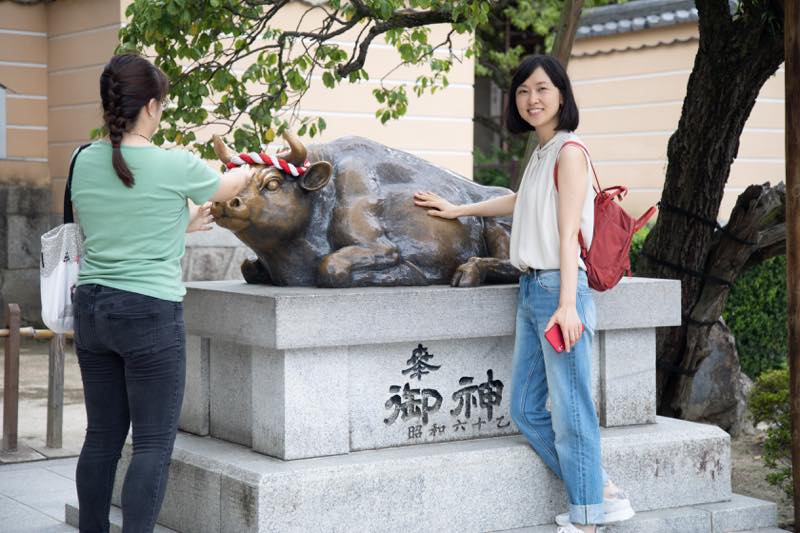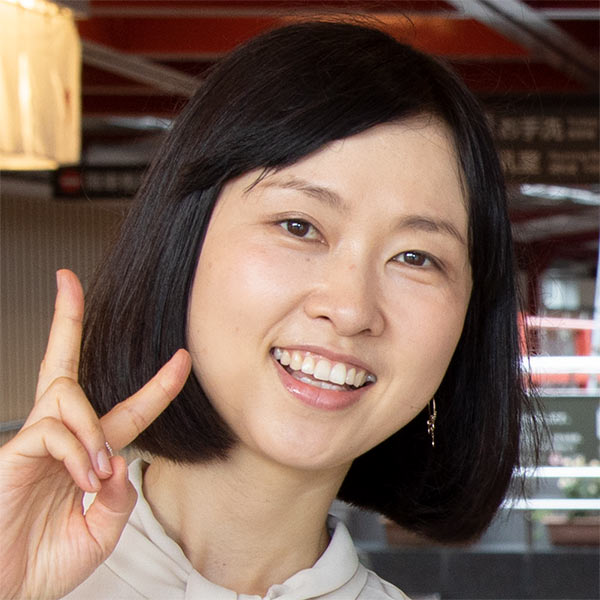 If I rub this sacred bull, do you think something good will happen to me?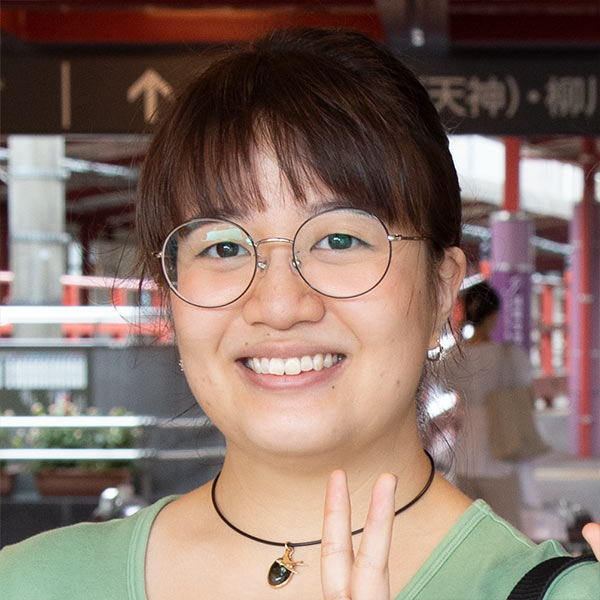 Hello, Mr. Bull. [patpatpat]
---
Follow the path from Tenmangu shrine to Kyuhaku!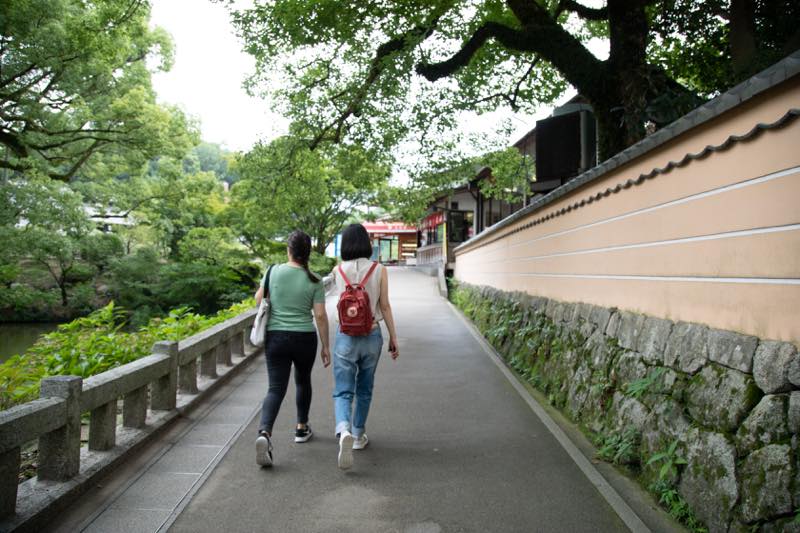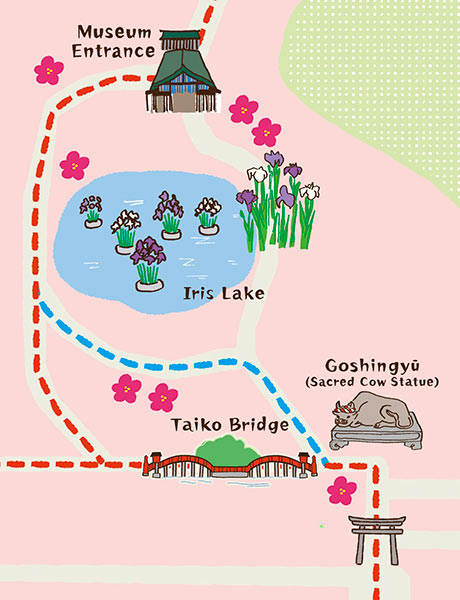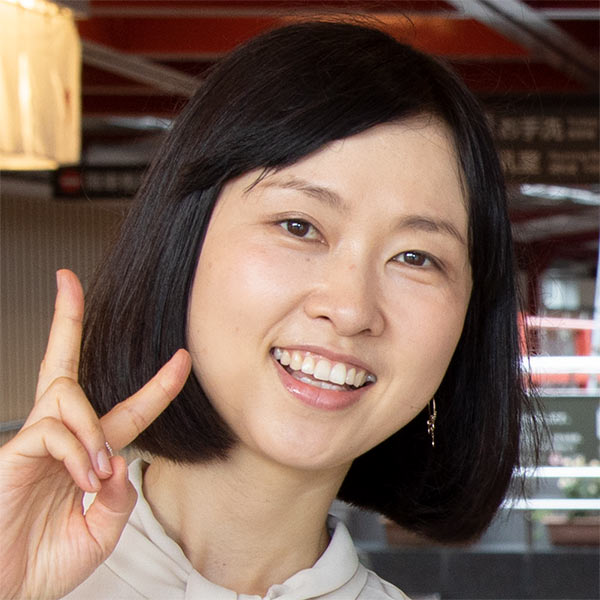 Turn left at the first red taikobashi bridge

, then follow the path next to the pond.
(*

Blue route

)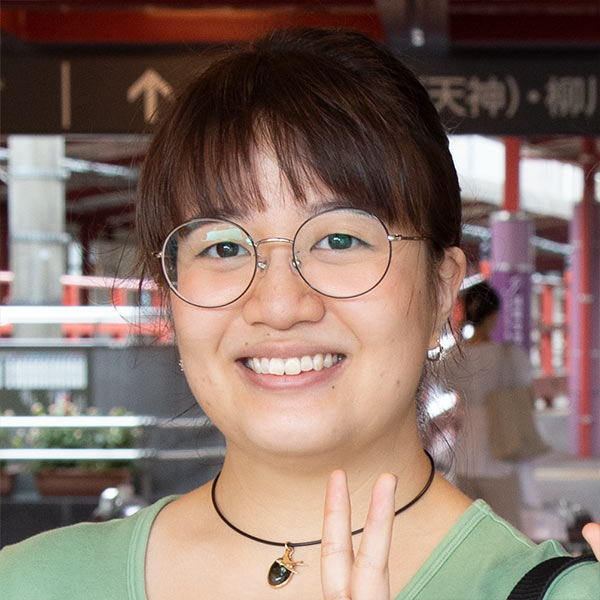 Just be sure to turn right immediately after the second bridge to get back on the road to Kyuhaku.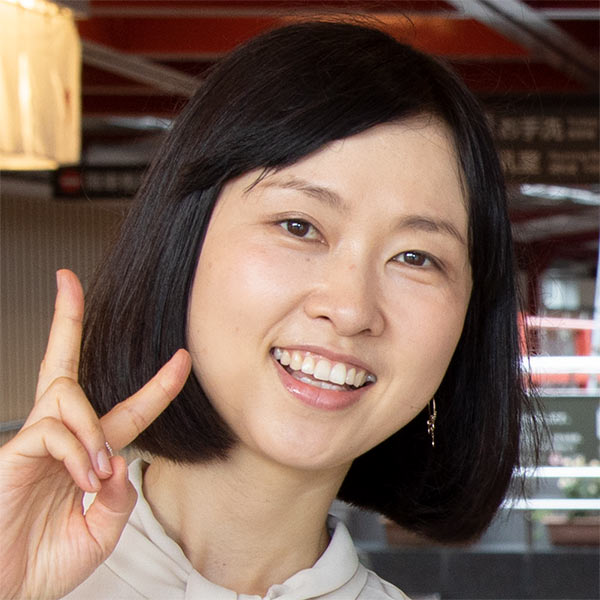 You can follow the bridge path if you'd like to visit the shrine first!
(*
Red route

)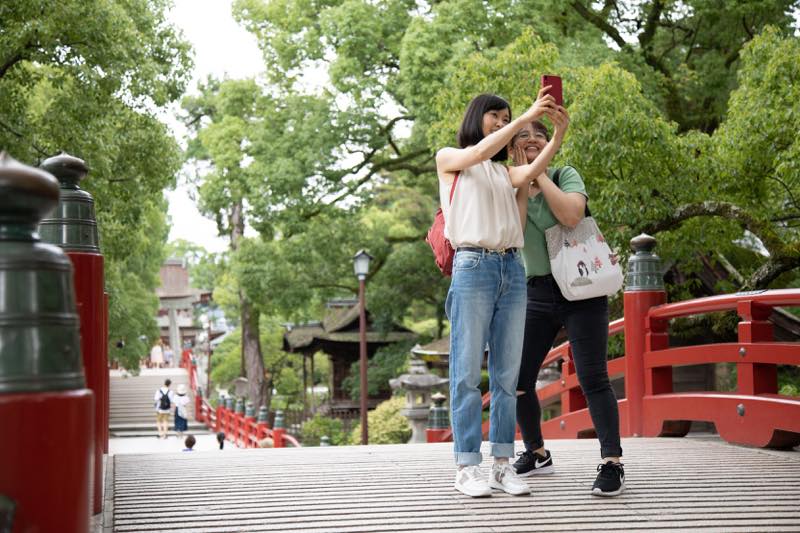 ---
Iris Pond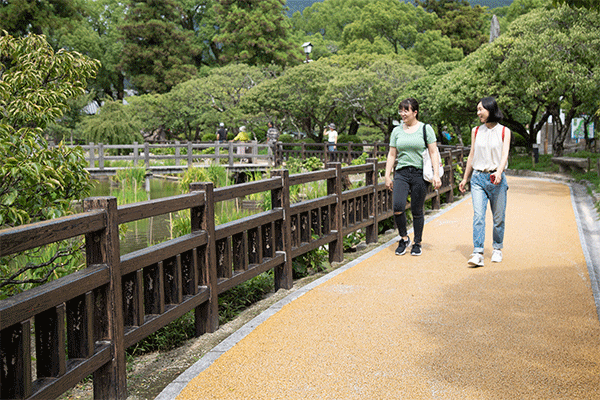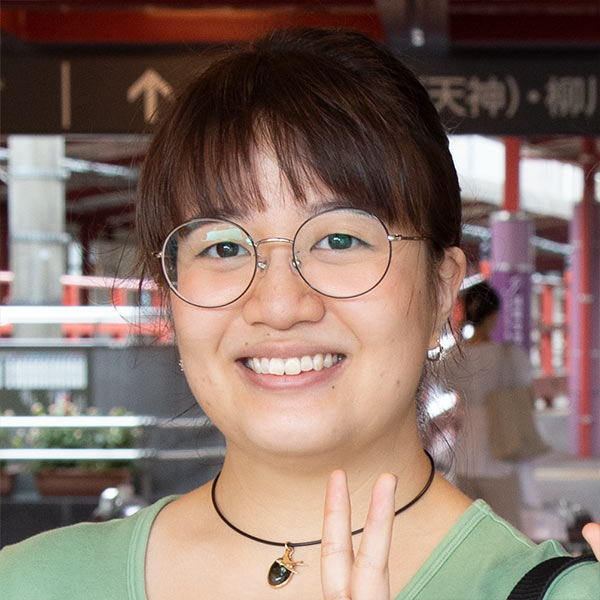 This is so lovely! It would be great if we could make a loop around the pond later.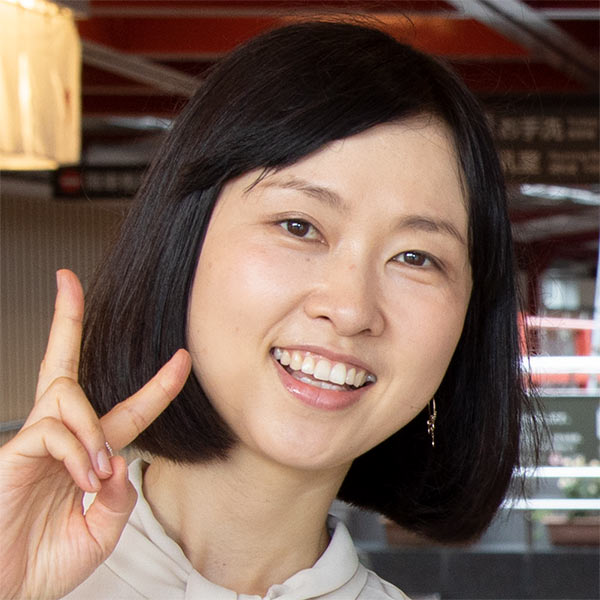 If we come back in the summer, I think the
irises will be at full bloom

. Doesn't that sound beautiful?
---
Take a break and go cat-hunting in front of the entrance tunnel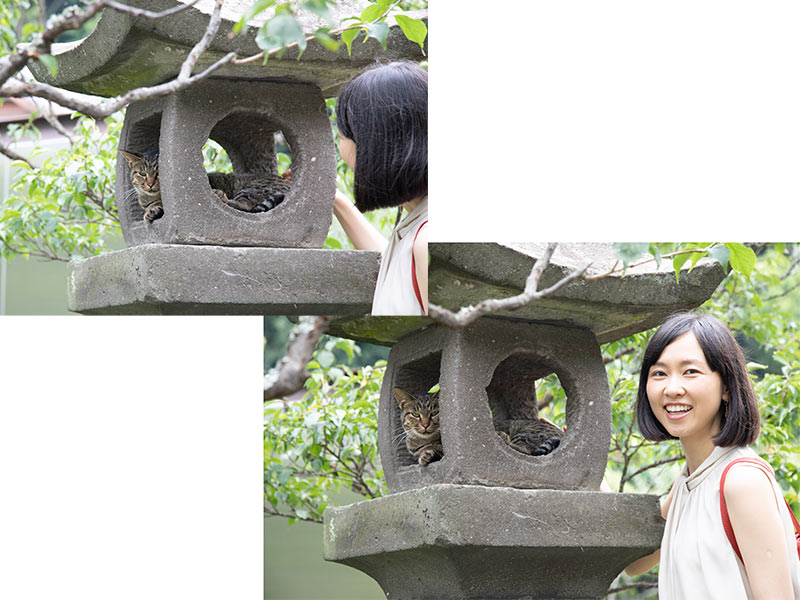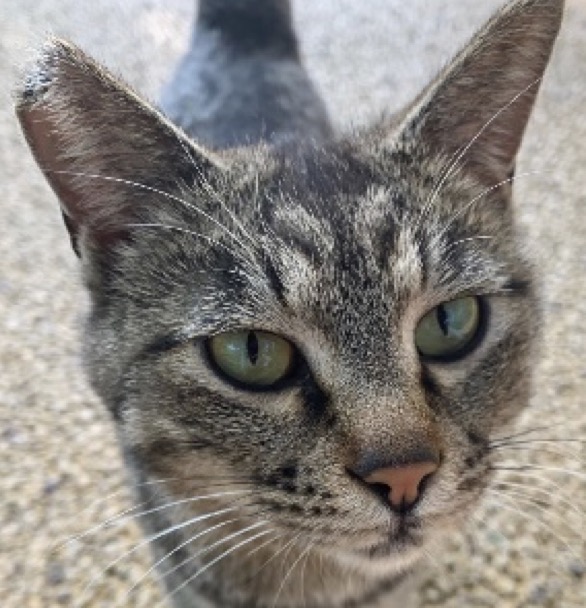 Meow (I'm the cutest in my family!!)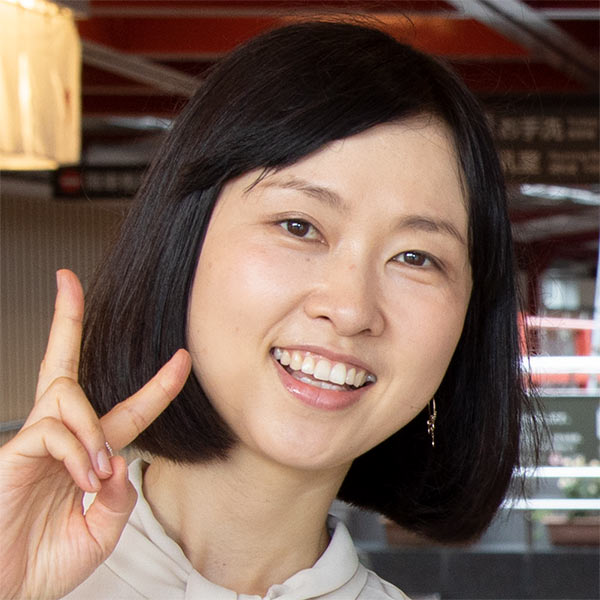 If you're lucky, you might spot one of the
community cats

around here!
---
A tunnel? In the middle of the forest?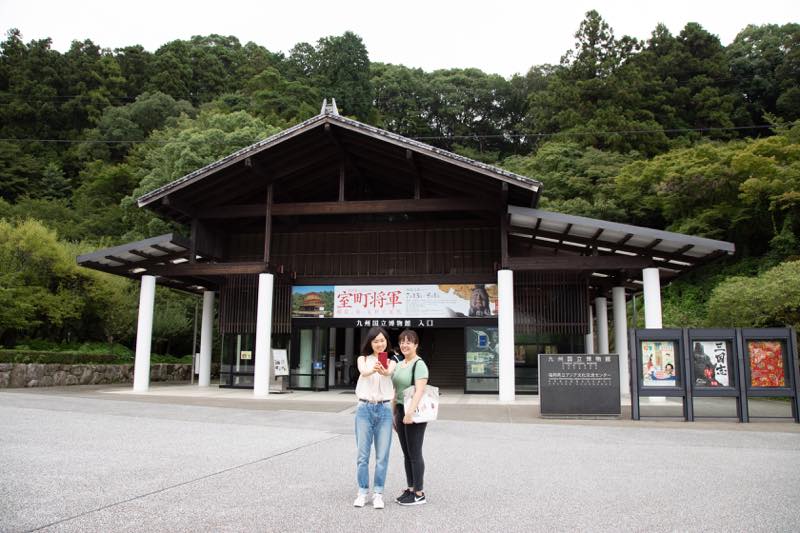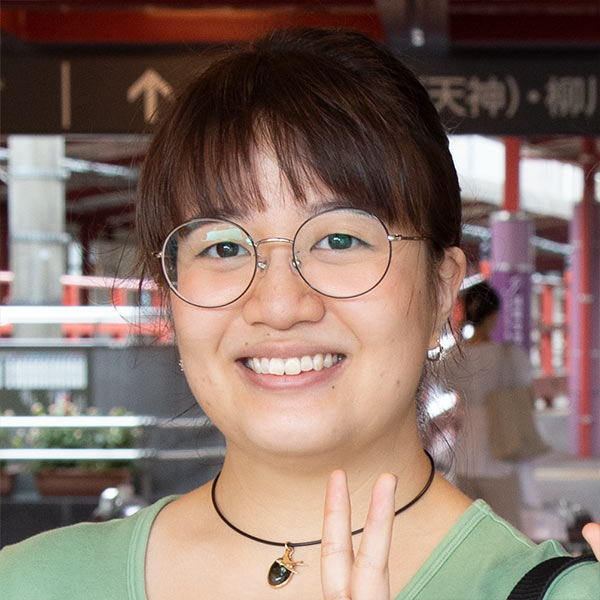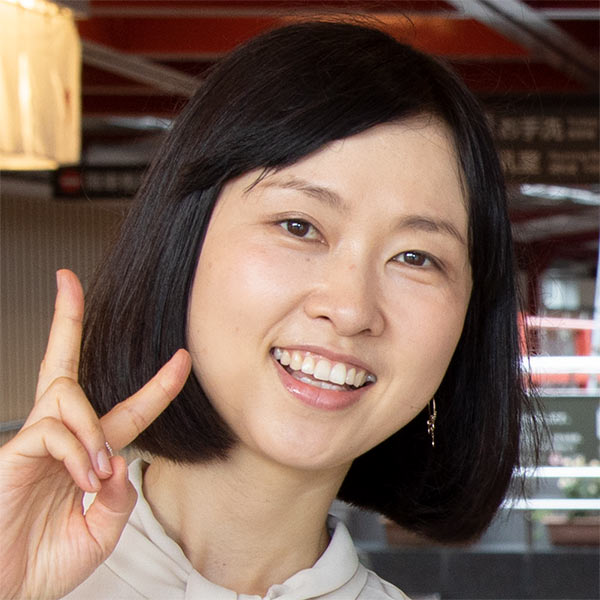 Nope, this is just the entrance! We still have to

go up the escalators

to get to the top of the hill, where the museum is located.
---
Rainbow Tunnel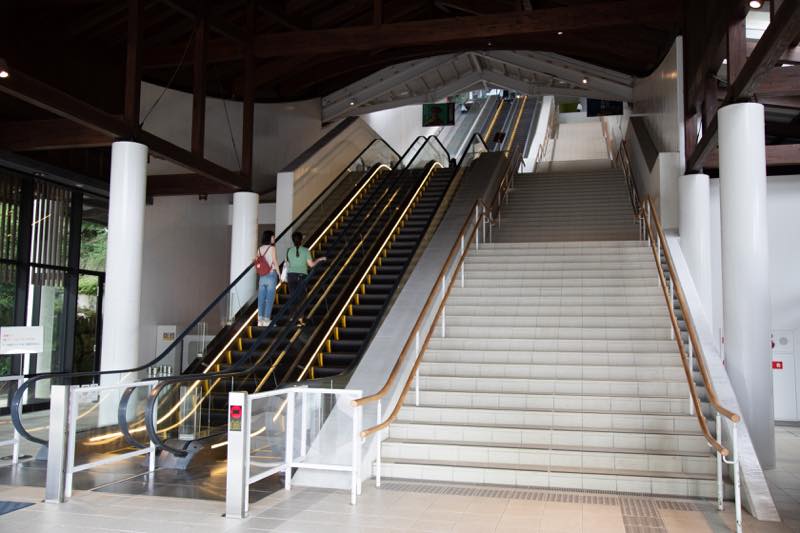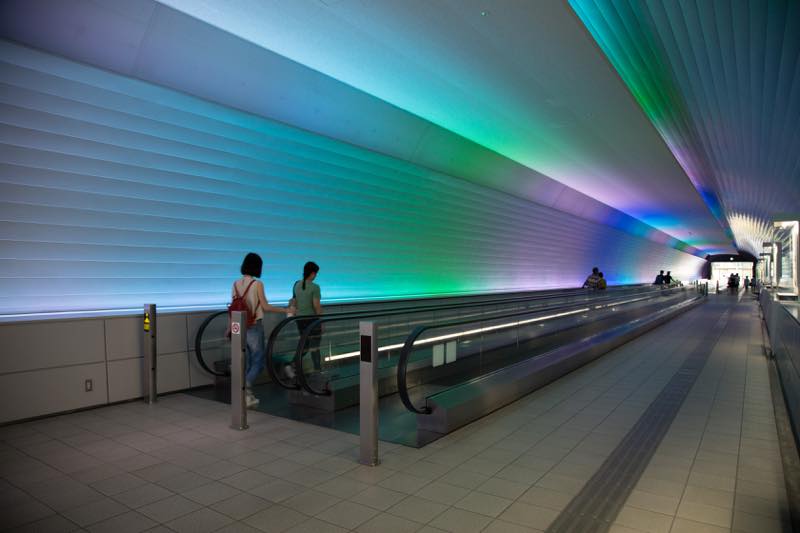 Accessibility wheelchair lift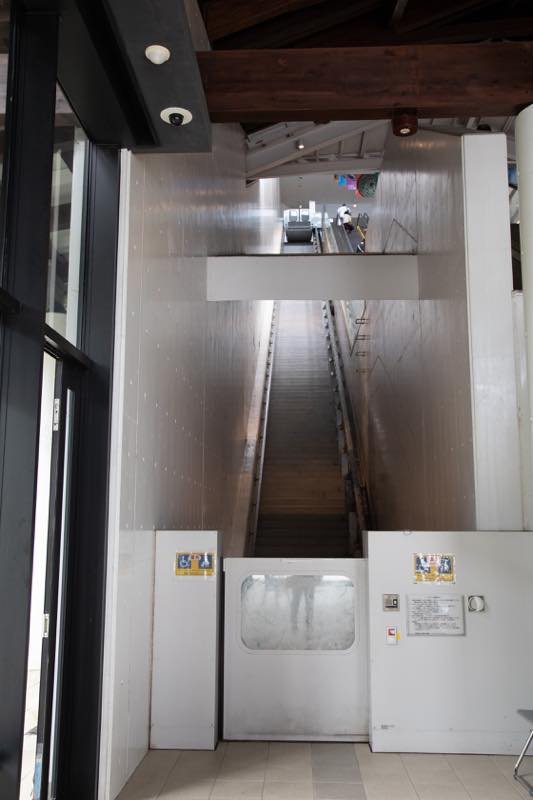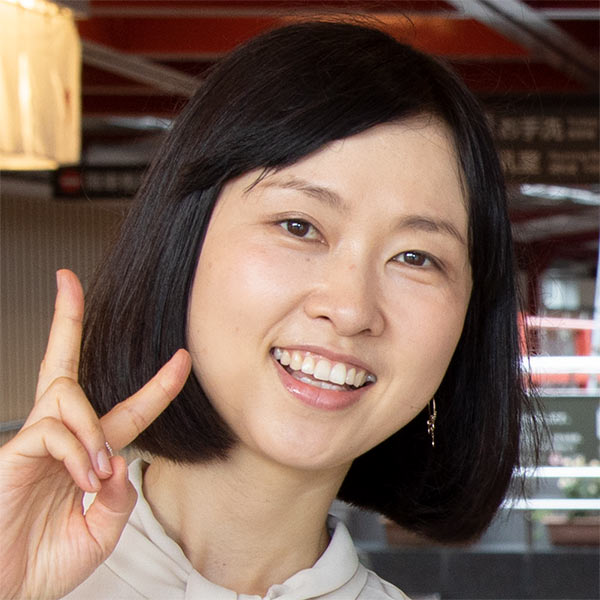 If you have a baby stroller or a wheelchair, please feel free to ask the attendant for help.

There's also an intercom that you can use to contact them.
---
We made it!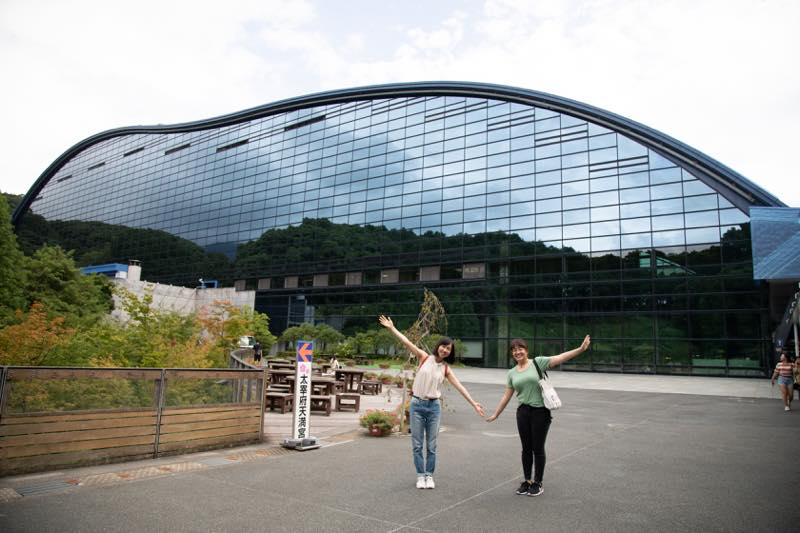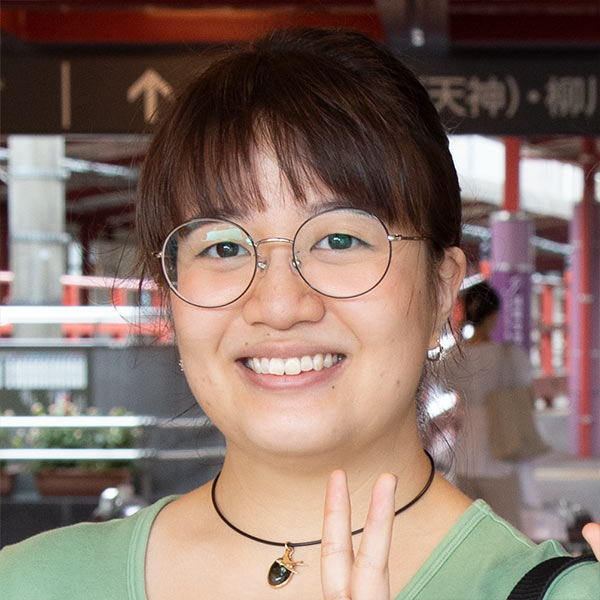 This feels like a completely different part of Japan!!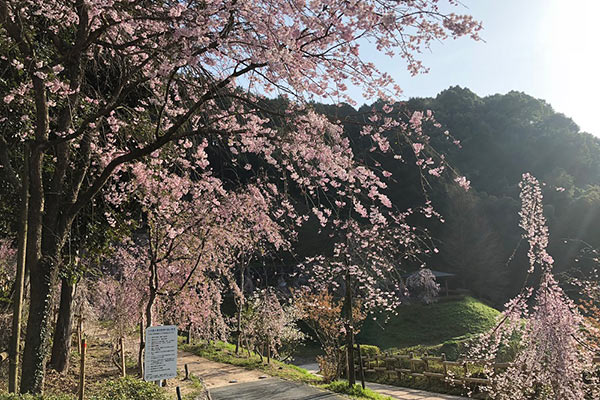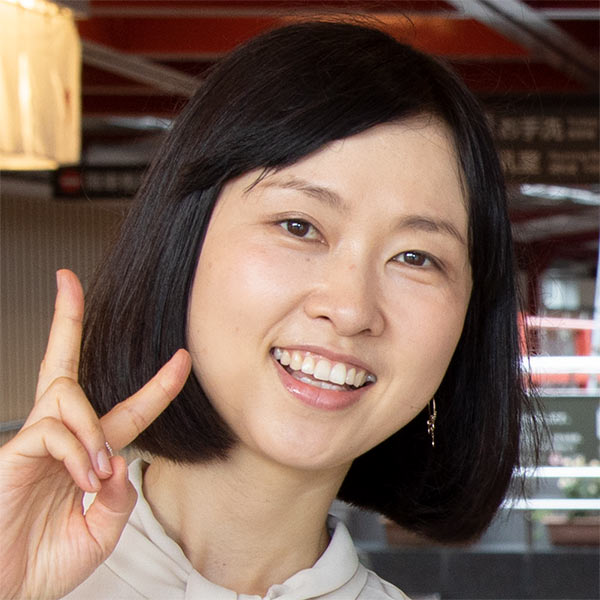 We can see
Japan's largest weeping sakura trees in full bloom

here in the springtime, apparently!
Photos graciously provided by the Dazaifu Tenmangu Shrine.
---
Information counter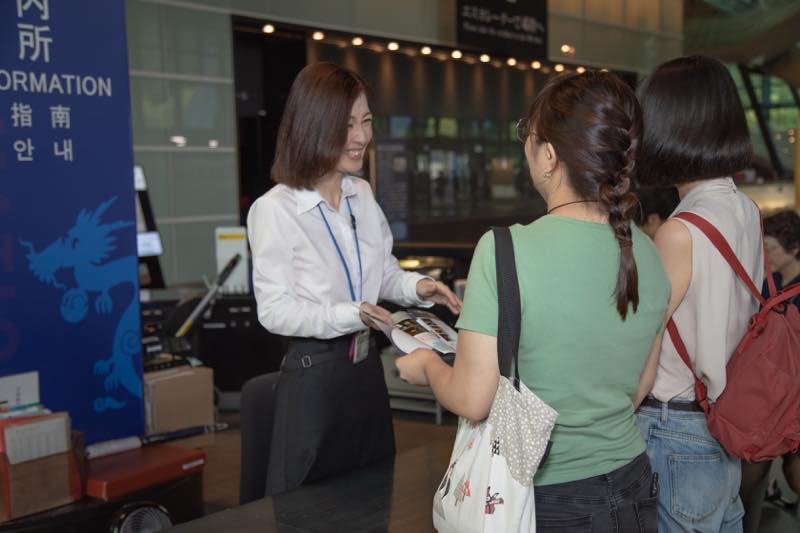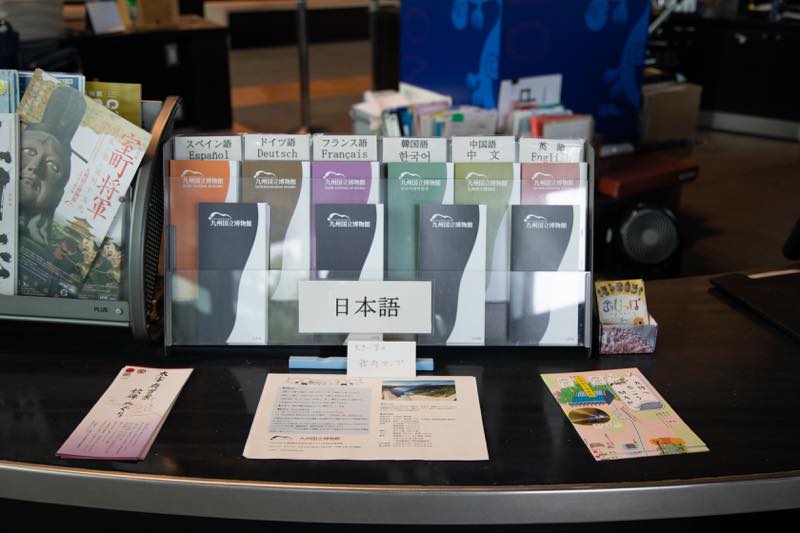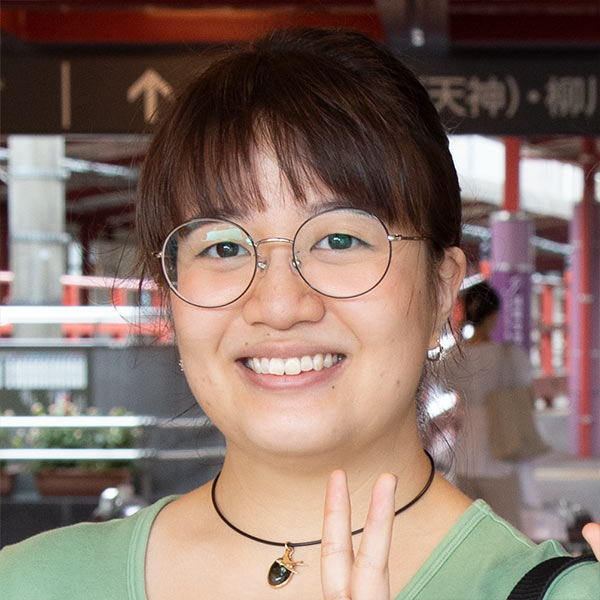 I don't speak any Japanese... Will I understand anything here?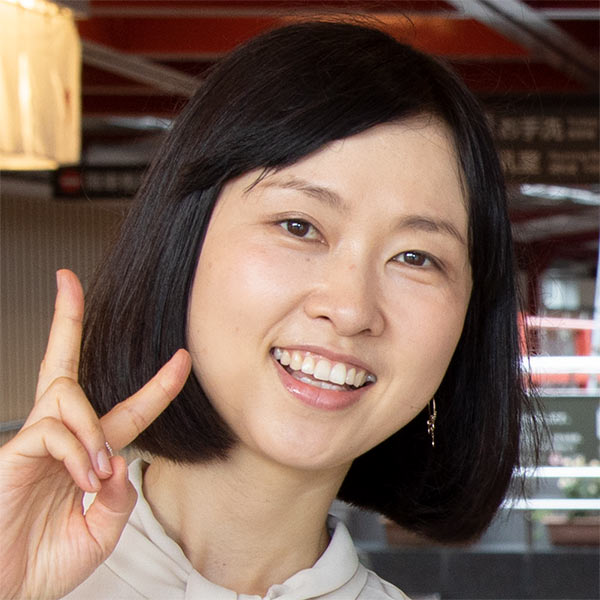 It says that the displays here are presented in
4 languages!


Why don't we look at the

English pamphlet

first?
---
Ticketing information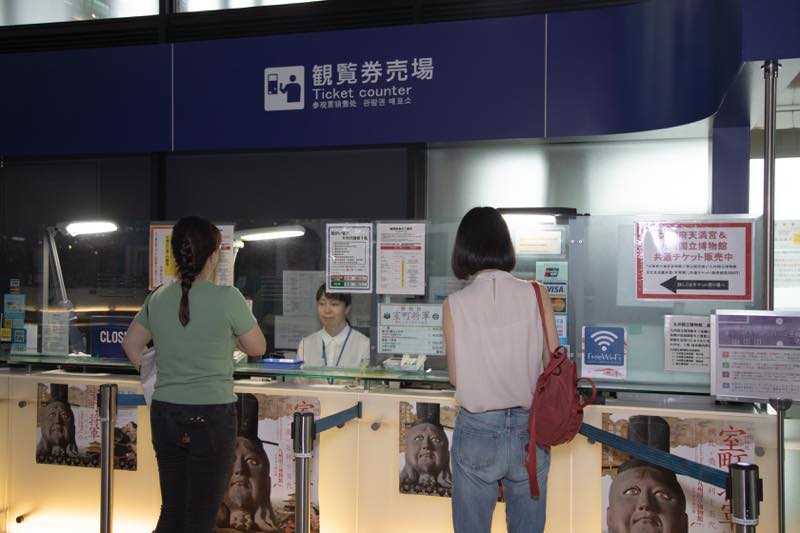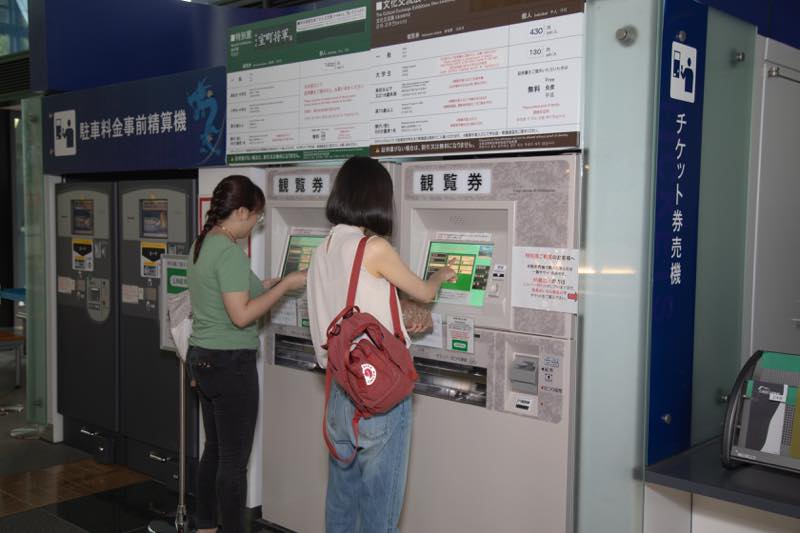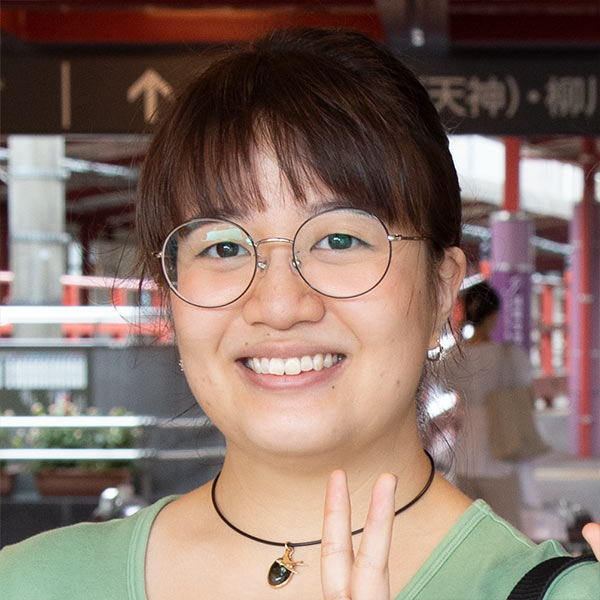 Ah, museums in Japan all charge admission fees?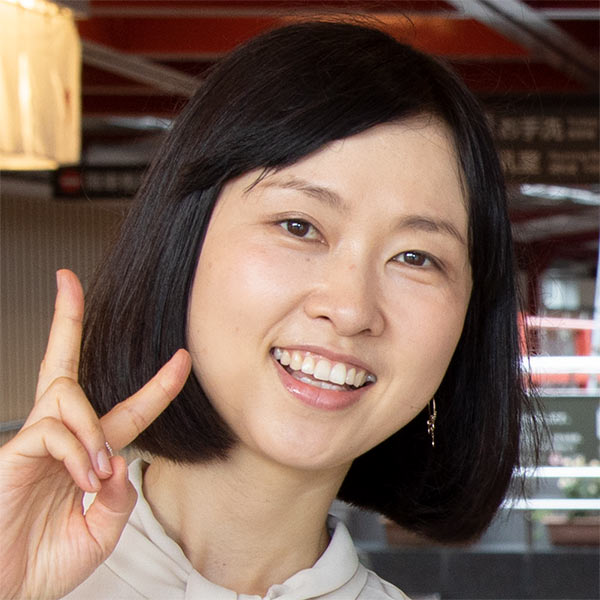 We're getting
normal tickets

, so let's use the vending machine.
But if we wanted

student discounts

or

senior citizen tickets

, maybe going to the ticket counter would be a better idea.
---
Open café space and food consumption restrictions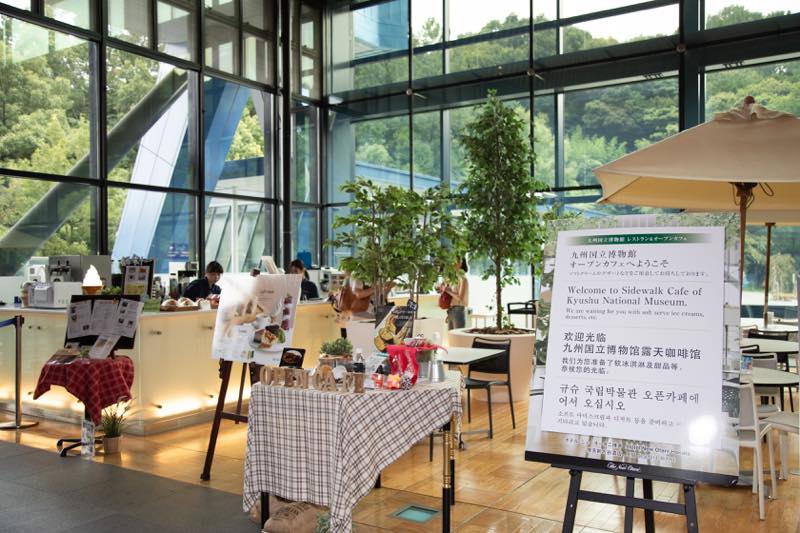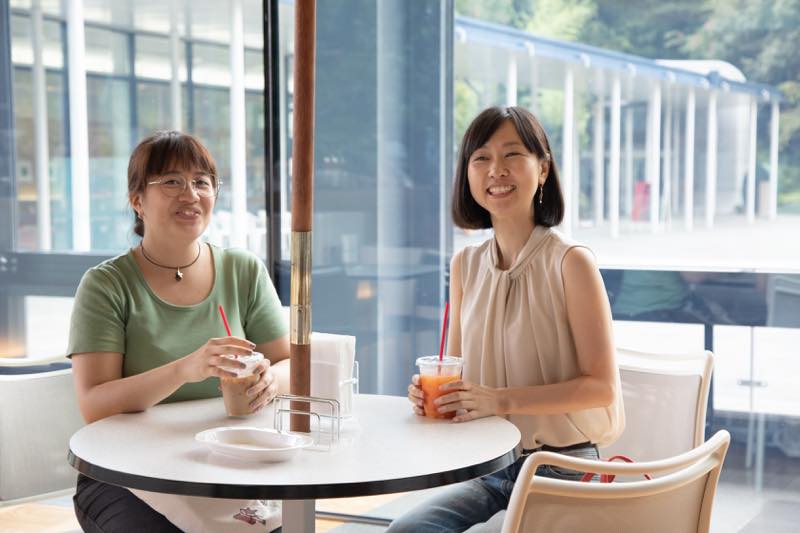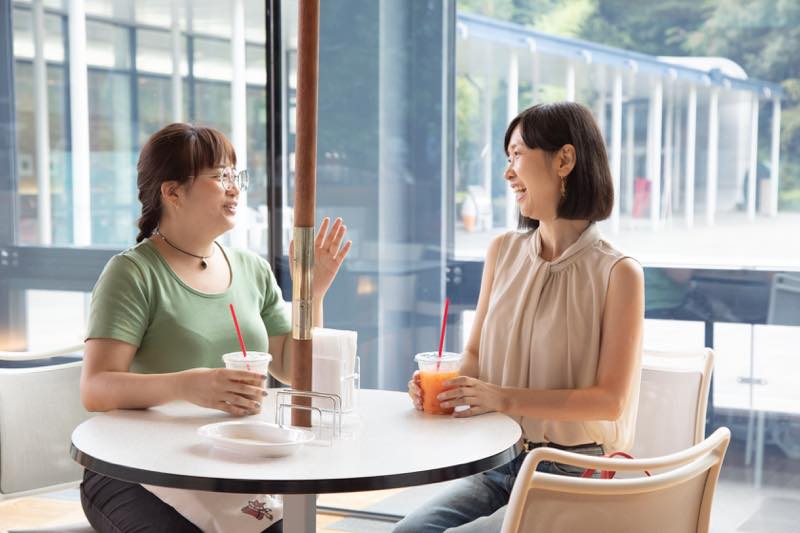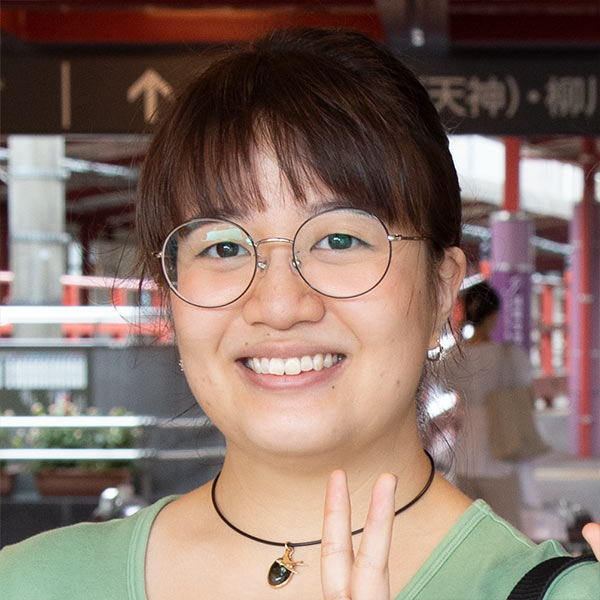 Aren't we going to see the exhibitions first?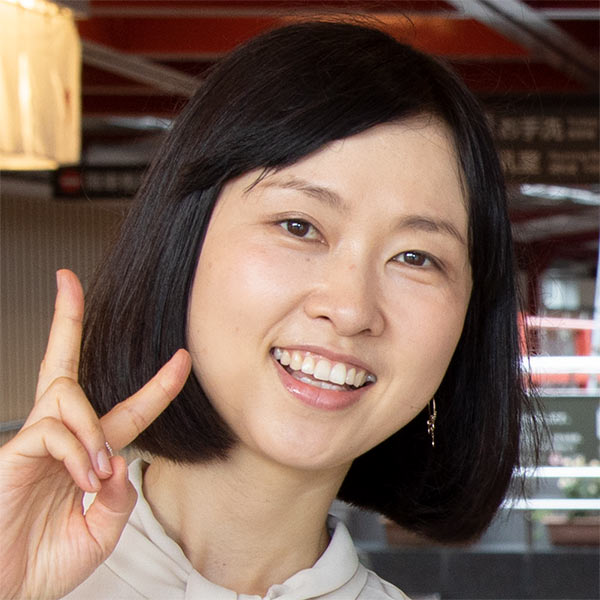 We can only eat in the café area

, so I thought it would be better to rest here for a while before heading up.
---
Watercoolers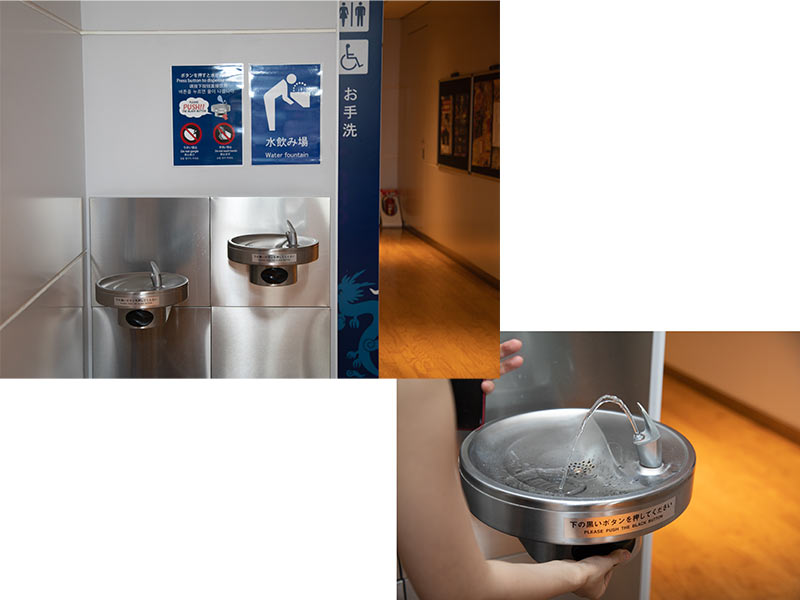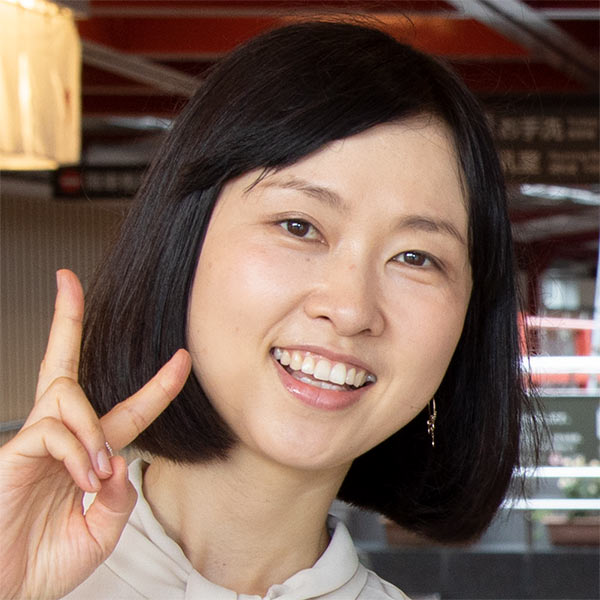 Looks like there are watercoolers located in various designated areas of the museum! We can drink water and rest in those locations.
---
Free Wi-fi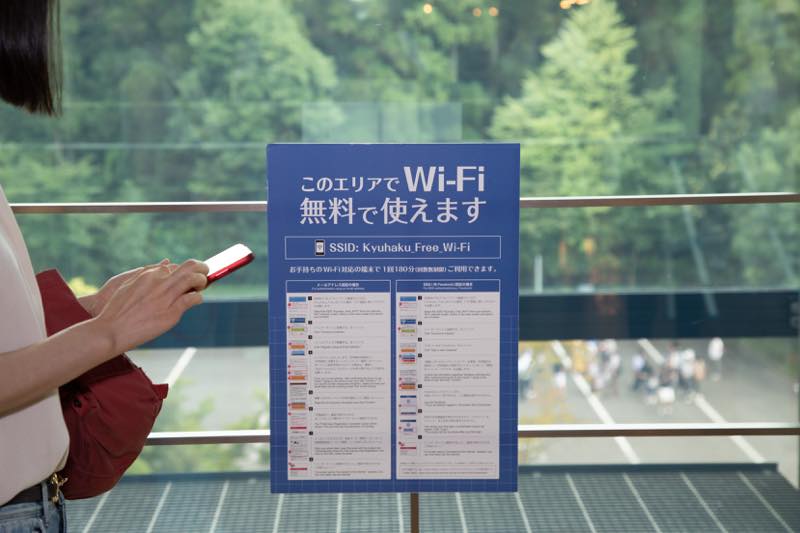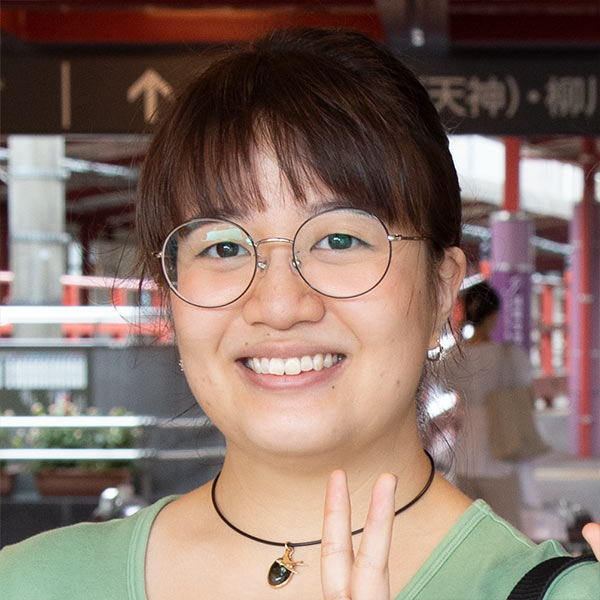 Does this place have Wi-fi? (I want to send photos to my friends...)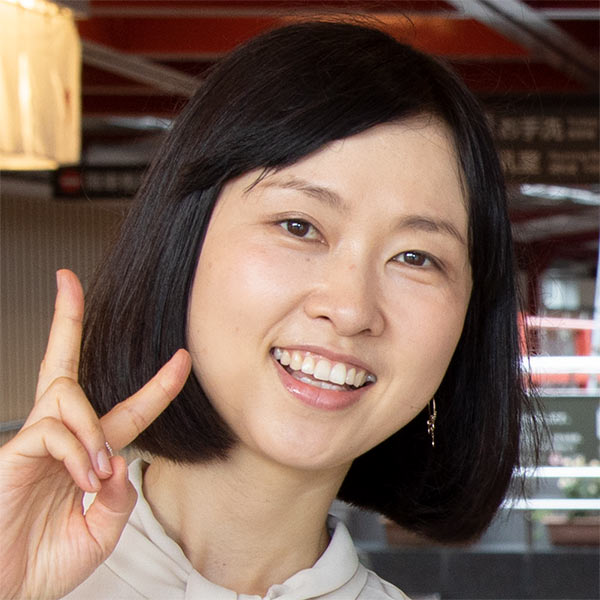 Yeah!
If you log in once, you get free internet access for 3 hours.
---
Cloakroom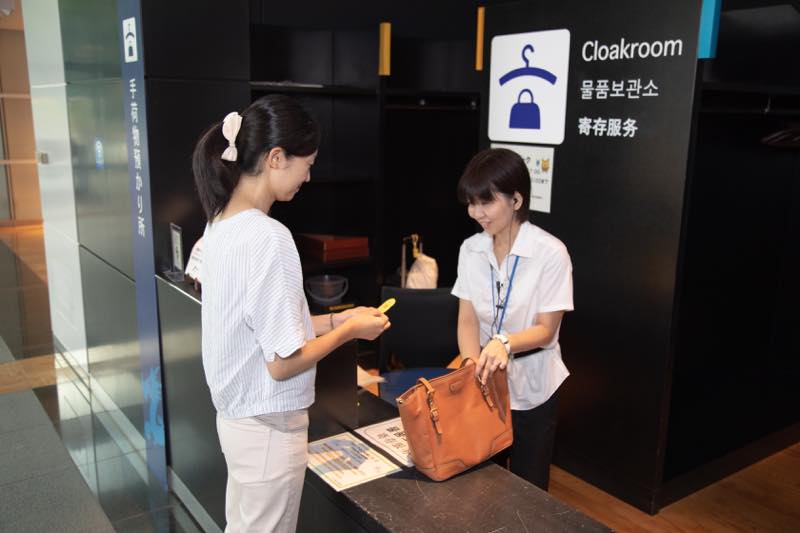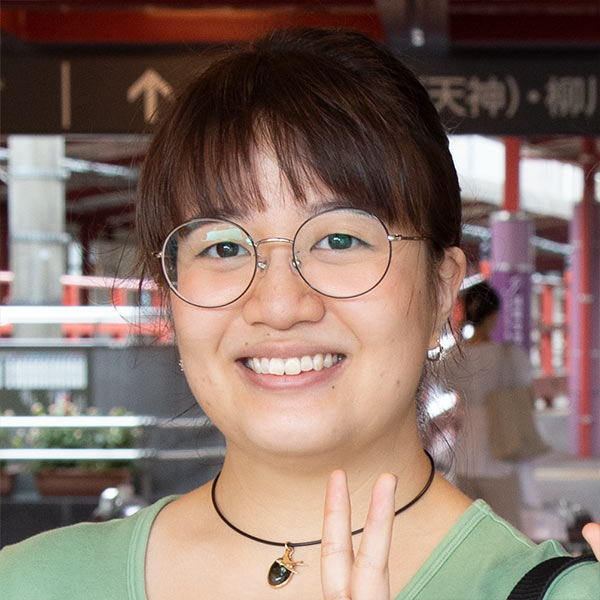 Good thing we brought small bags today! What if we wanted to drop them off somewhere, though?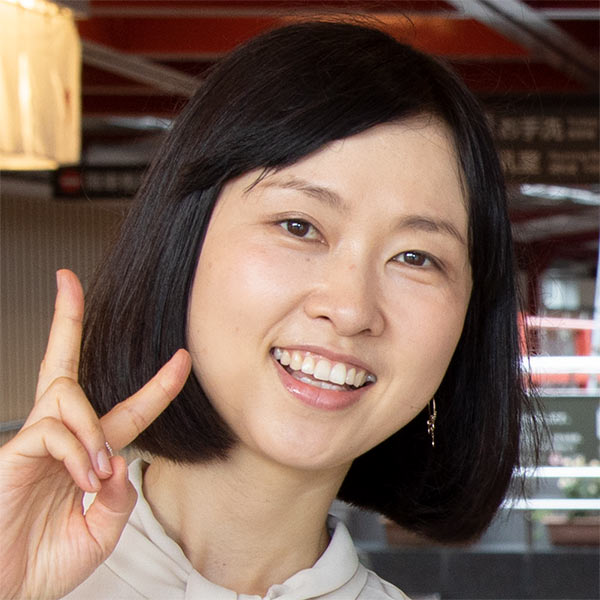 There's a
cloakroom

directly behind the information counter

on the first floor that we can use.
There are

coin lockers

too, if you prefer that.
---
Volunteer guides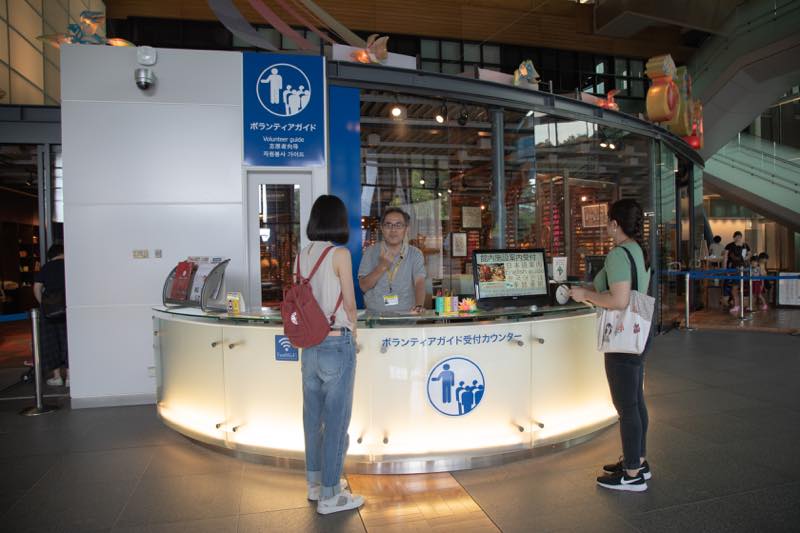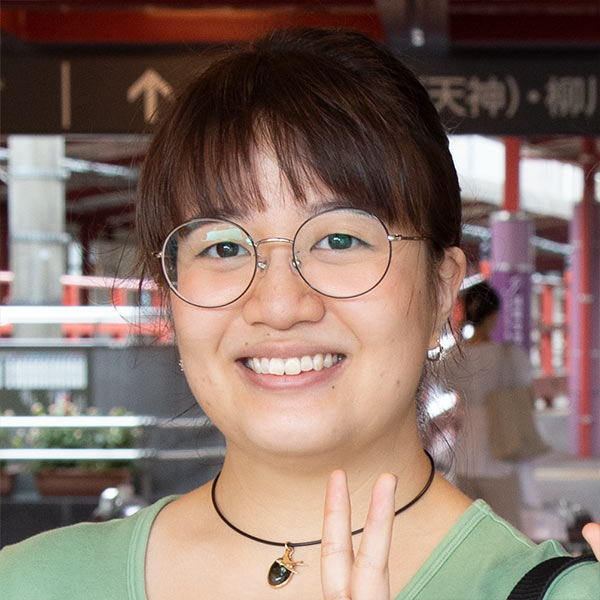 They're so friendly! What kind of services do they offer?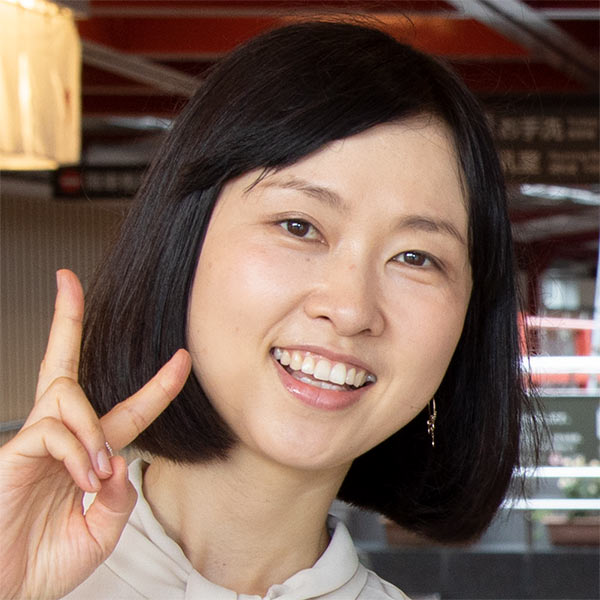 They provide
basic informational services

in different languages depending on volunteer availability. For example, if I wanted to find out more about the history of Kyuhaku's main building and I only spoke Chinese, I would be able to ask a Chinese-speaking volunteer here.

They update the information screen here every day to reflect which languages are available.
---
Museum shop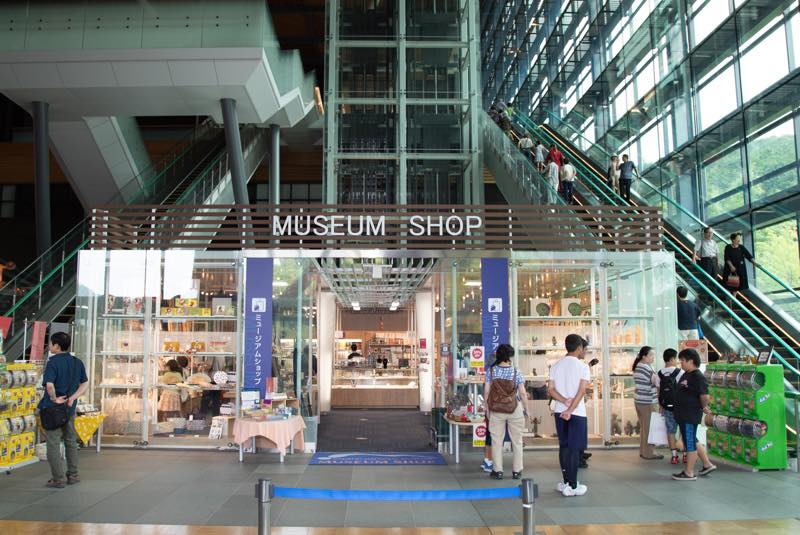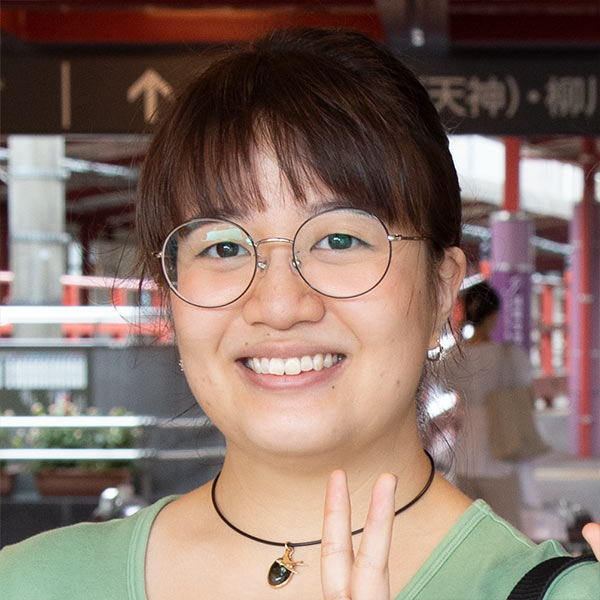 Excellent! I can pick up some gifts for my family.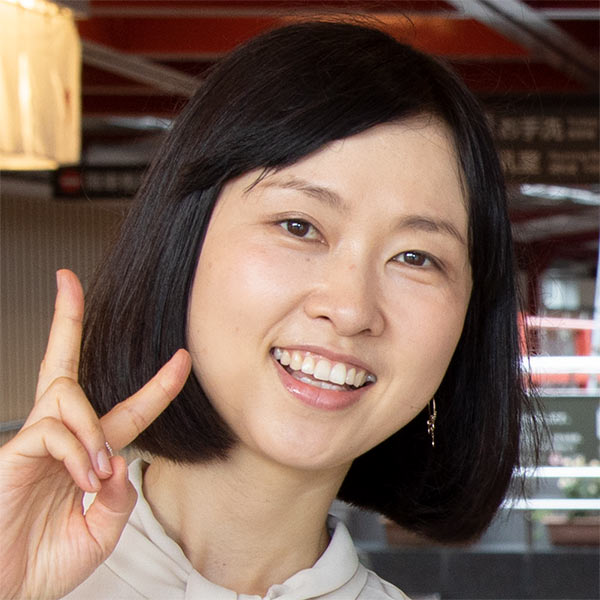 There's lots of stuff to choose from, so let's come back after we've seen the exhibitions.
---
Towards the Permanent Exhibition!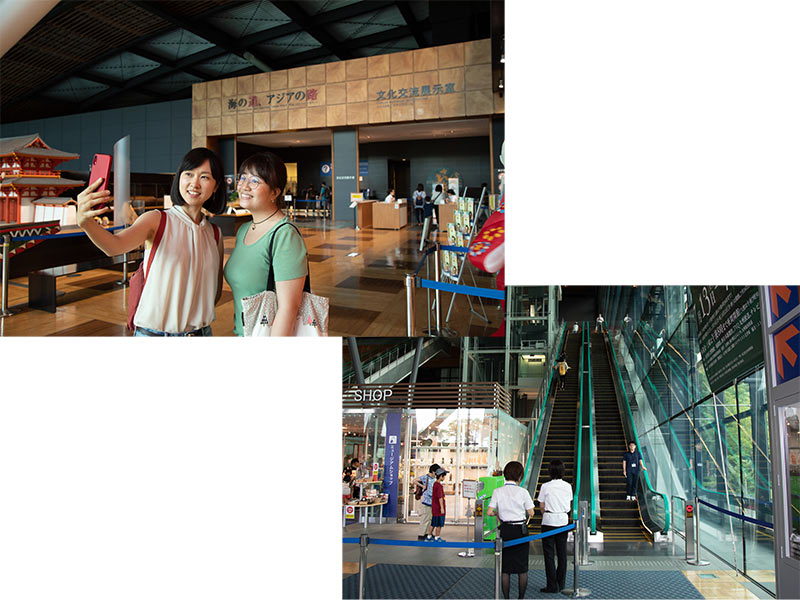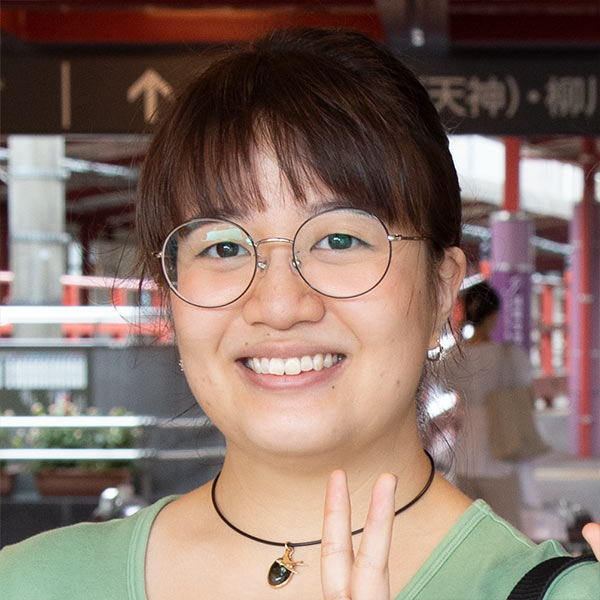 Where are the exhibition rooms?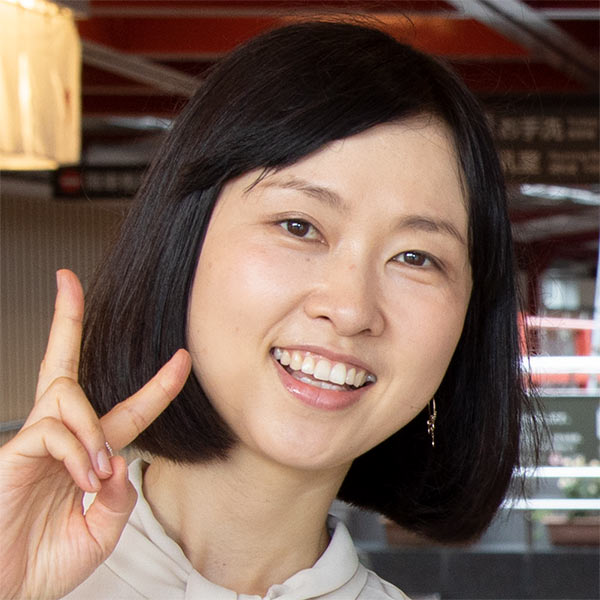 The
Special Exhibition room is on Level 3

, and the

Permanent Exhibition room is on Level 4.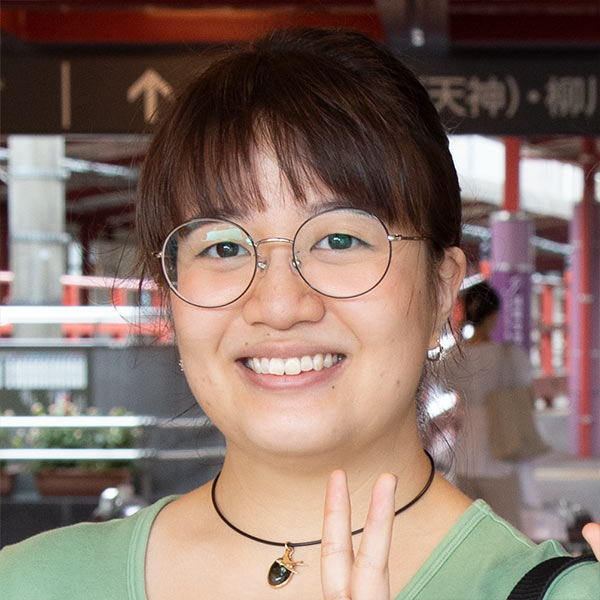 Can I take photos? I want to send them to my family!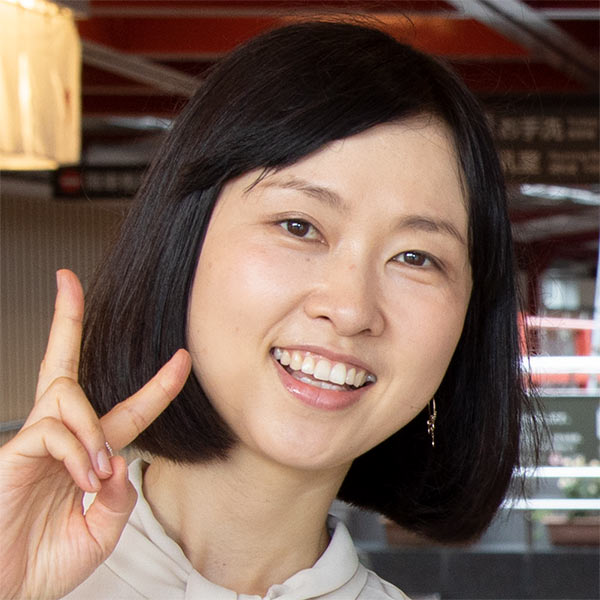 That's really sweet! Looks like that's generally fine outside the exhibition space, but you should be mindful when we're inside.
Photography is generally banned on the 4th floor, but there may be exceptions for certain rooms within the exhibition hall. We should check for photography signs before taking any photos while we're in there.
---
Let's explore the Cultural Exchange Exhibition!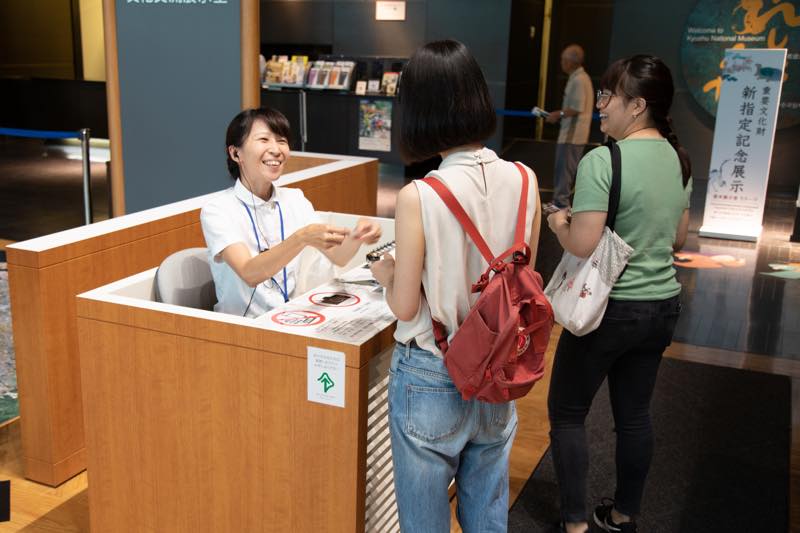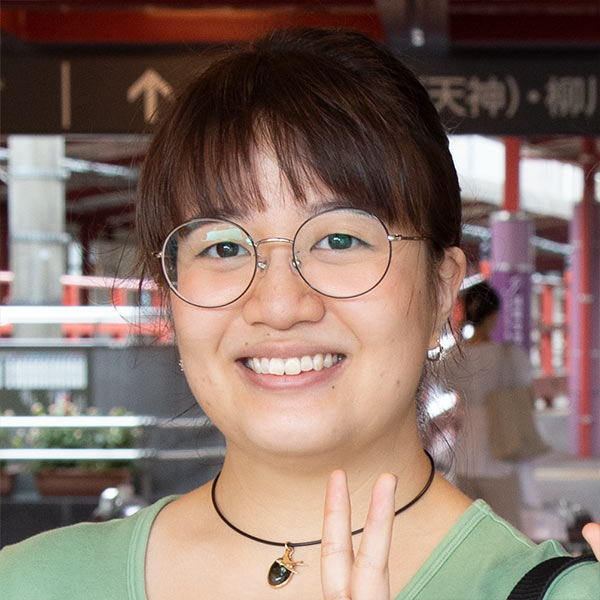 What's a Cultural Exchange Exhibition? That seems quite uncommon.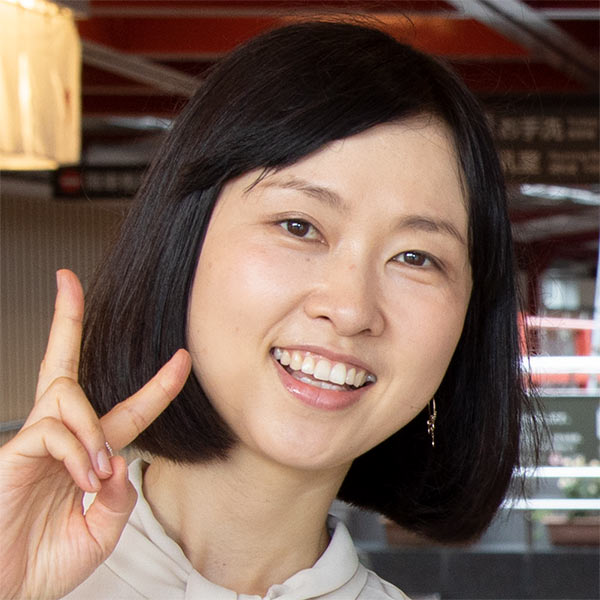 The collection here focuses specifically on the history of cultural exchange between Japan and other foreign cultures.
All the information here is presented in 4 languages, so you'll be able to enjoy the exhibits even if you don't understand Japanese!
---
I want to know even more about the exhibits!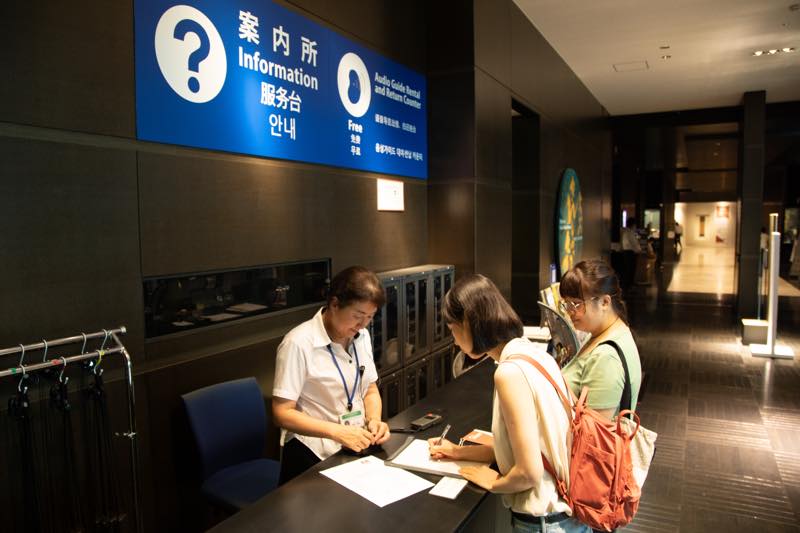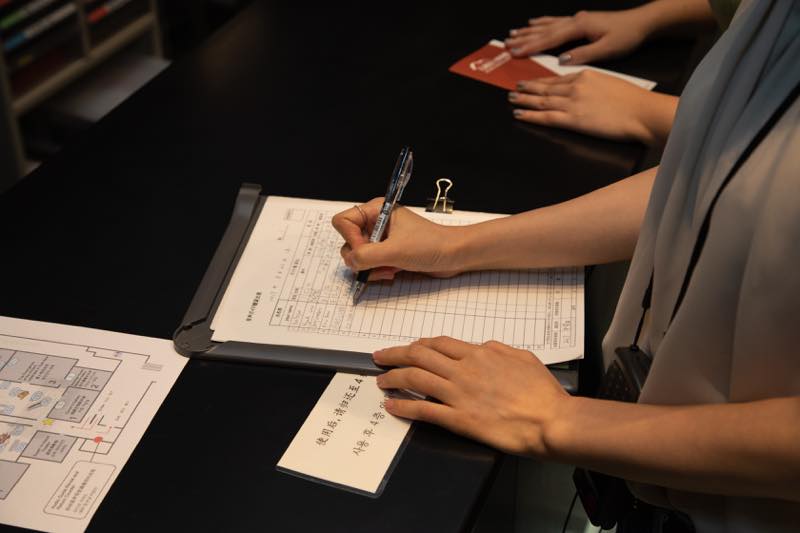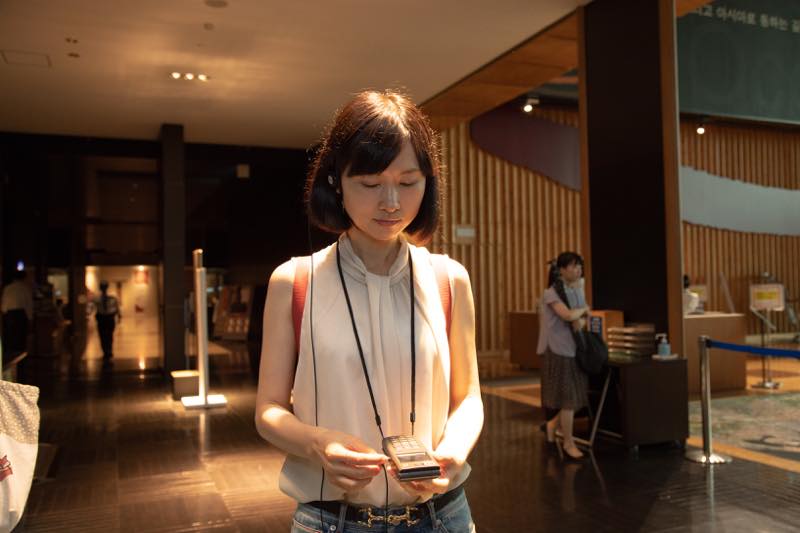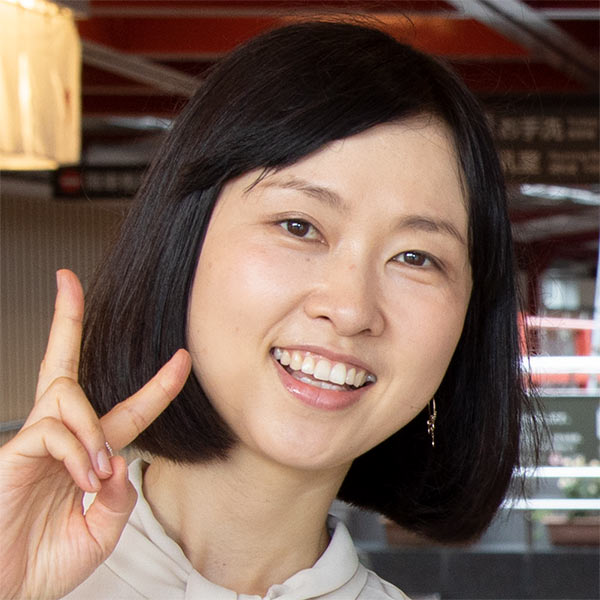 You can borrow
English audio guides

here for free!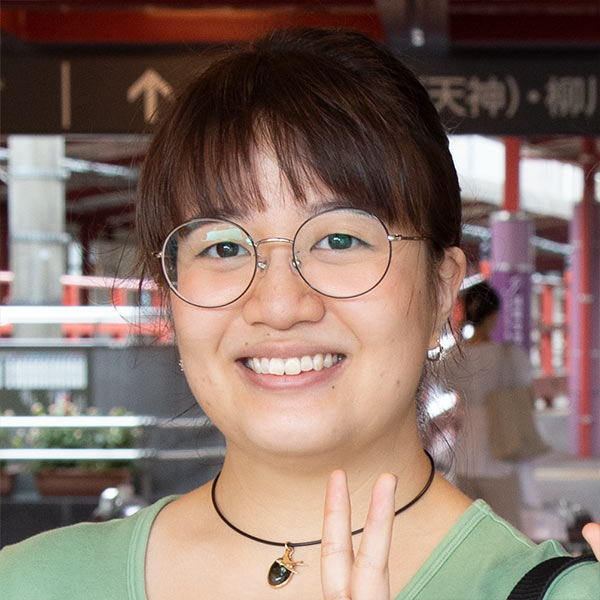 How should I register for one?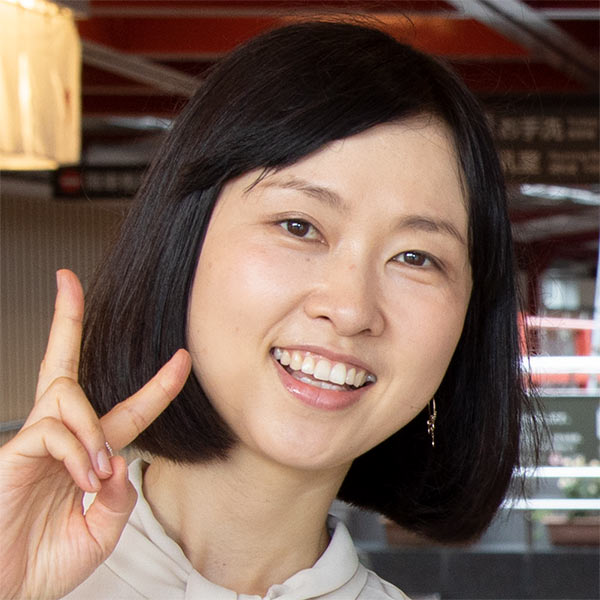 Just write your name on the clipboard and you're good to go! There's an instruction sheet accompanying each audio guide set, so don't worry about learning how to use it.
---
Read about the exhibits as you would normally in English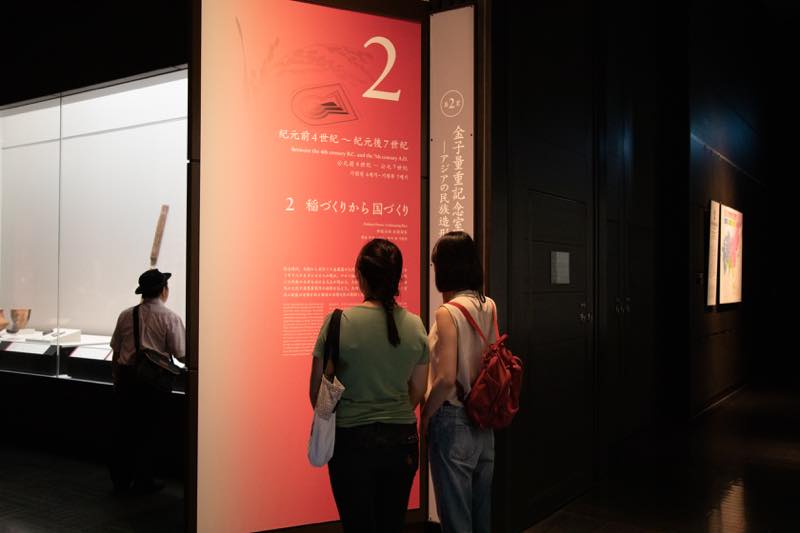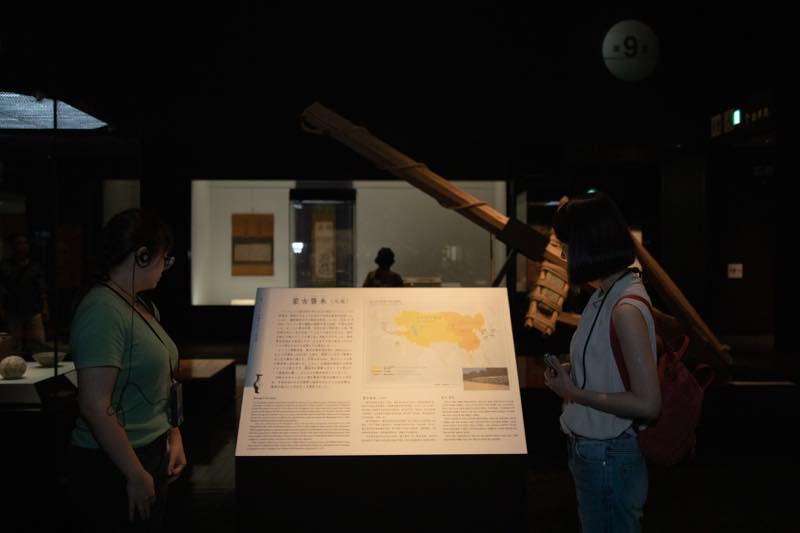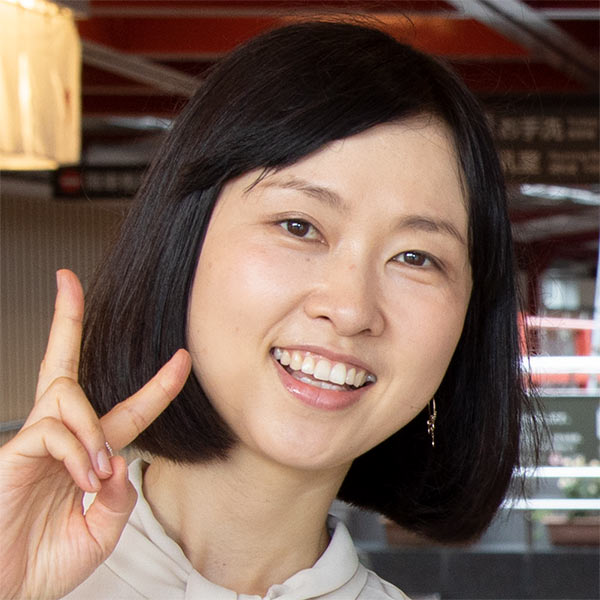 There are multi-lingual translations available (English, Chinese, Korean, Japanese) for all our exhibits here, so you don't need to worry.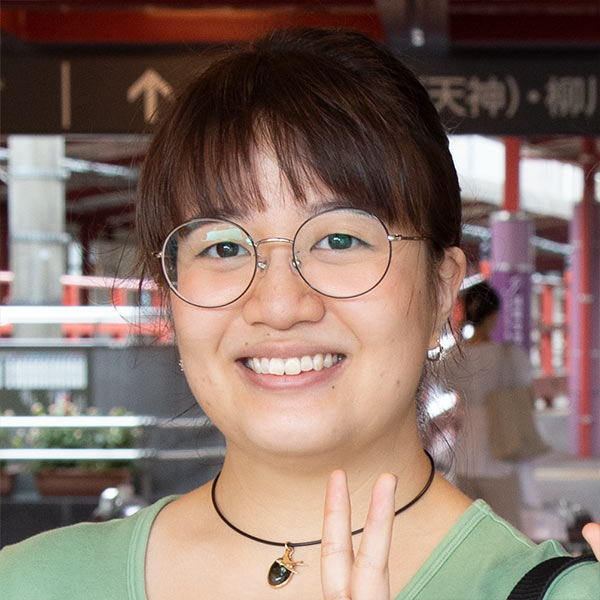 Wow! The translated captions are so informative.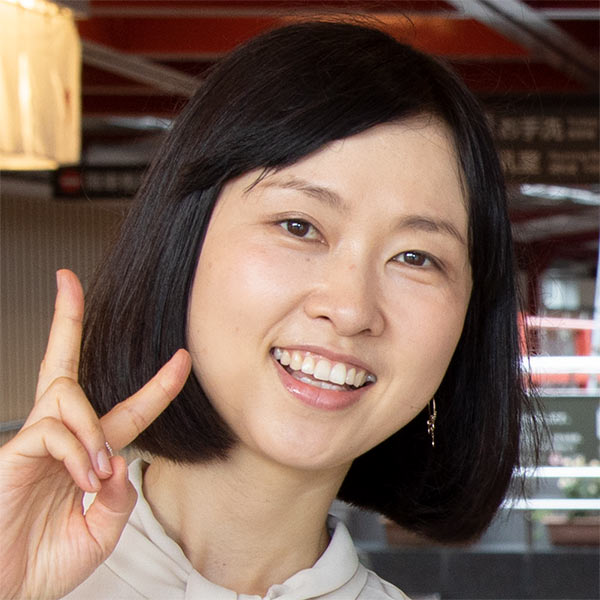 There are
background explanations

as well for context.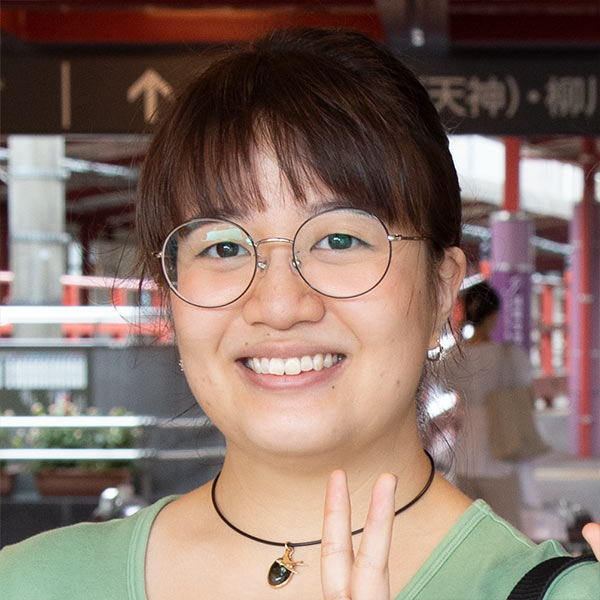 This is really helpful for people from different cultural backgrounds, isn't it!
---
Enhance your experience with audio narration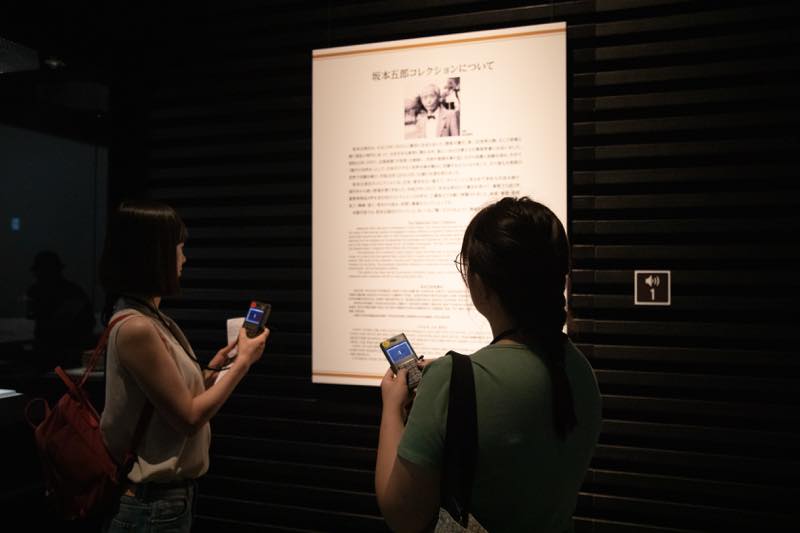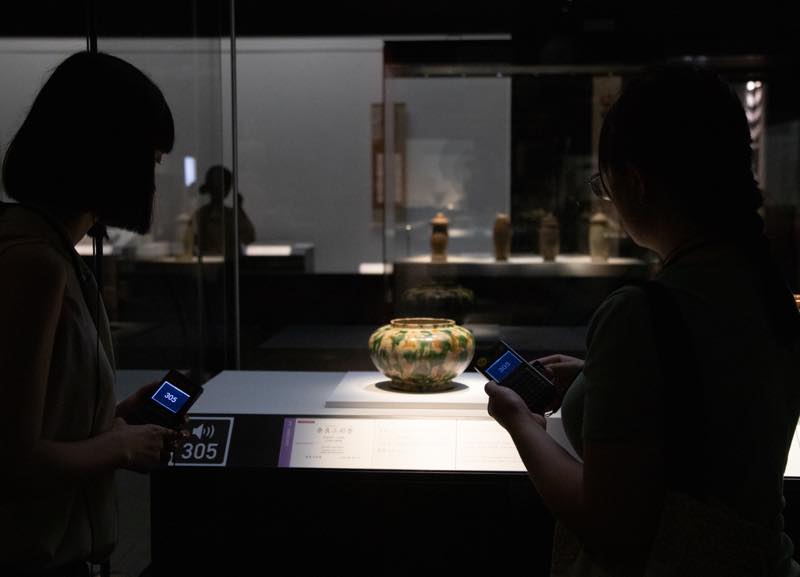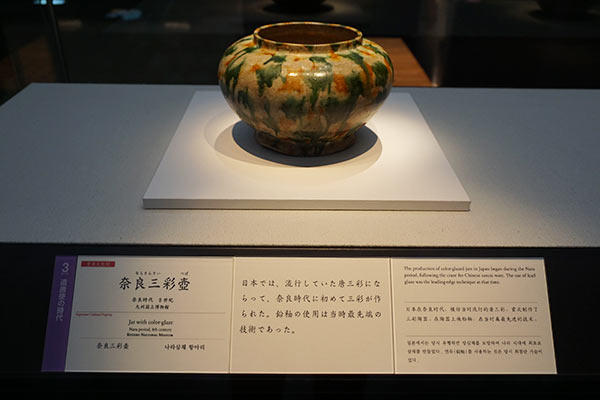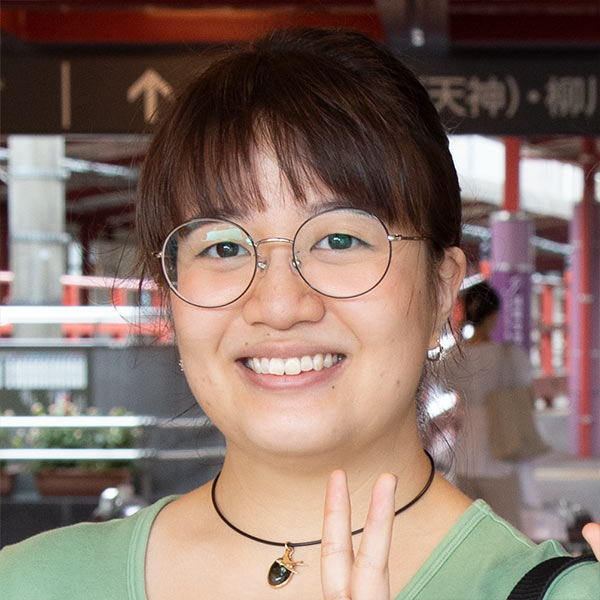 I'm learning so much from listening to the audio guides and reading the captions, this is really great!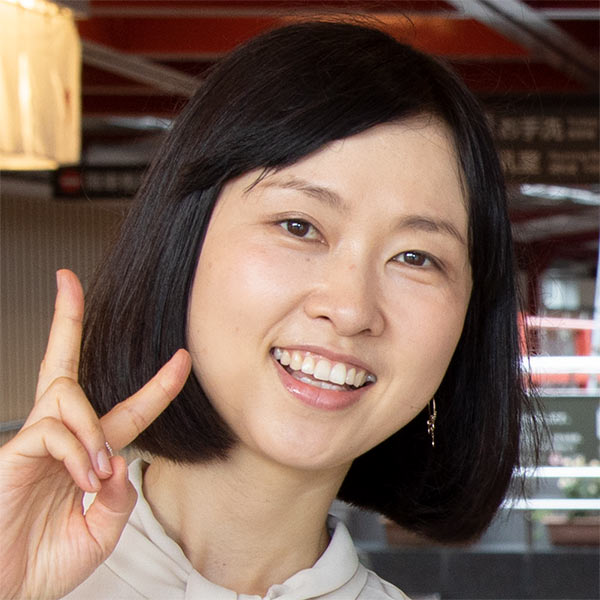 Right? I can't believe they even compared different exhibits together in the audio narration. I feel like I'm learning so much about history!
---
Use all your senses to experience history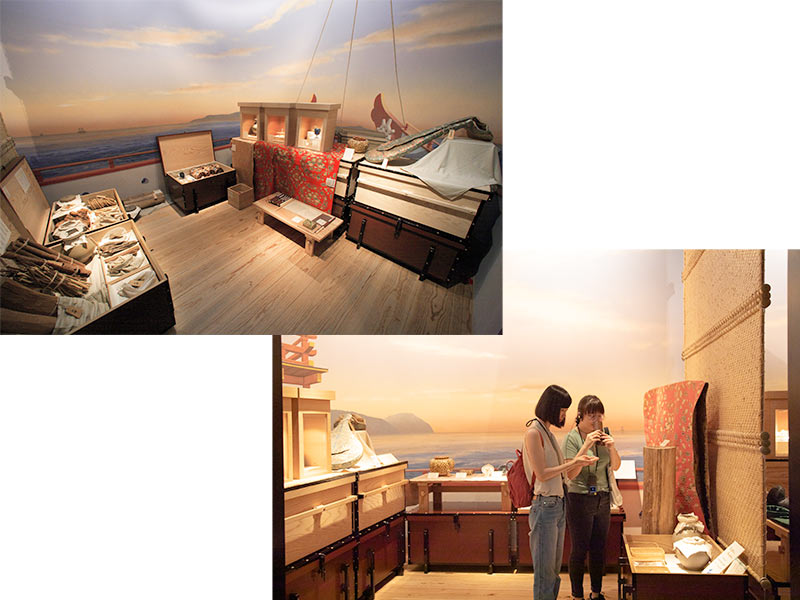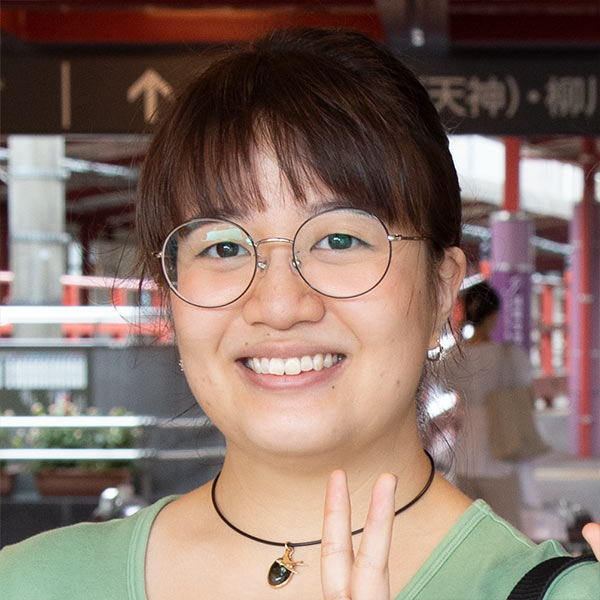 These spices are some examples of goods brought over from China by Japanese envoys during the Tang period, aren't they.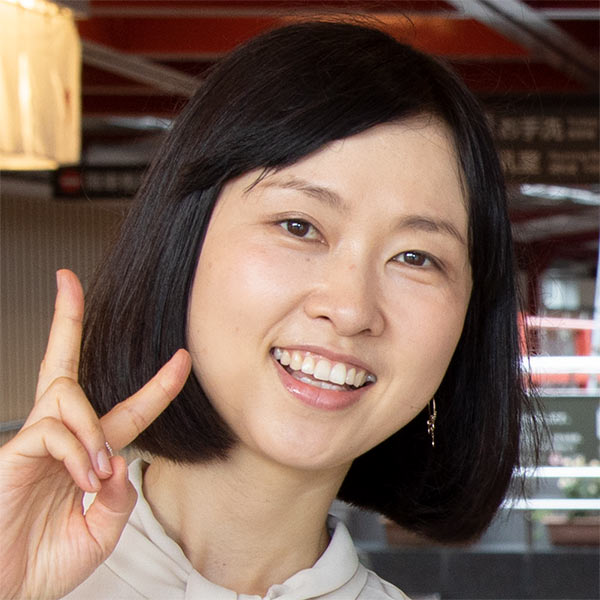 You're right! The museum wanted to partially recreate the experience of handling foreign products that were introduced to Japan during diplomatic missions, so they set up sections where you can touch and smell them directly.
---
Let your voice be heard!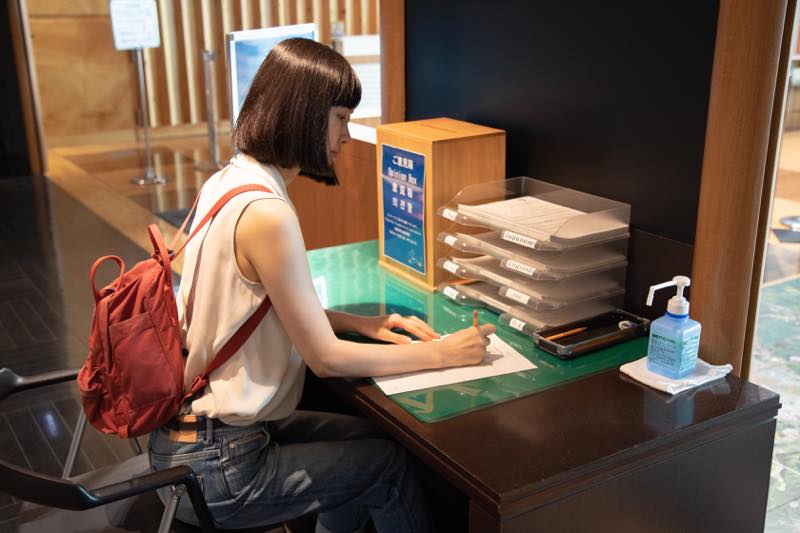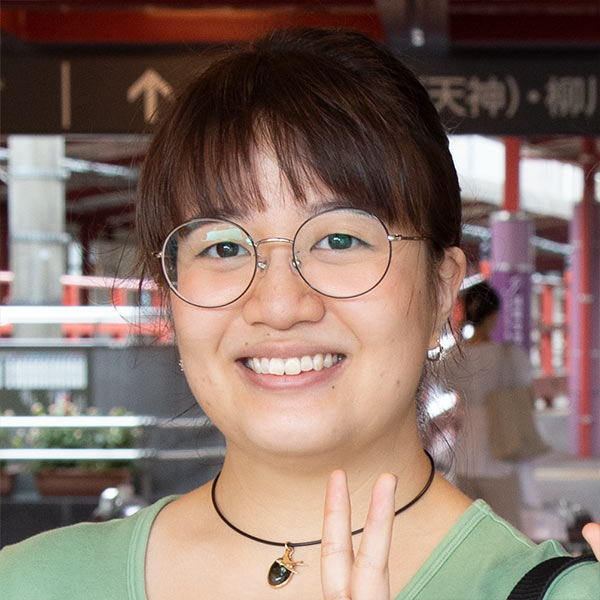 Wow, you're writing quite a lot in your feedback form to the museum, huh. Should I write one too? I really enjoyed my experience here today, but I'm not sure if I should waste their time just saying thank you...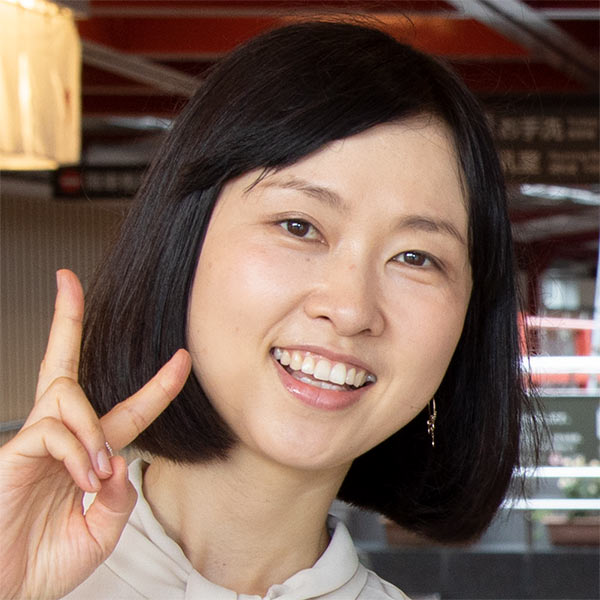 They've got
feedback forms in multiple languages

, and I'm sure that they'd love to hear from you!
---
Bonus chapter: Ajippa exhibition space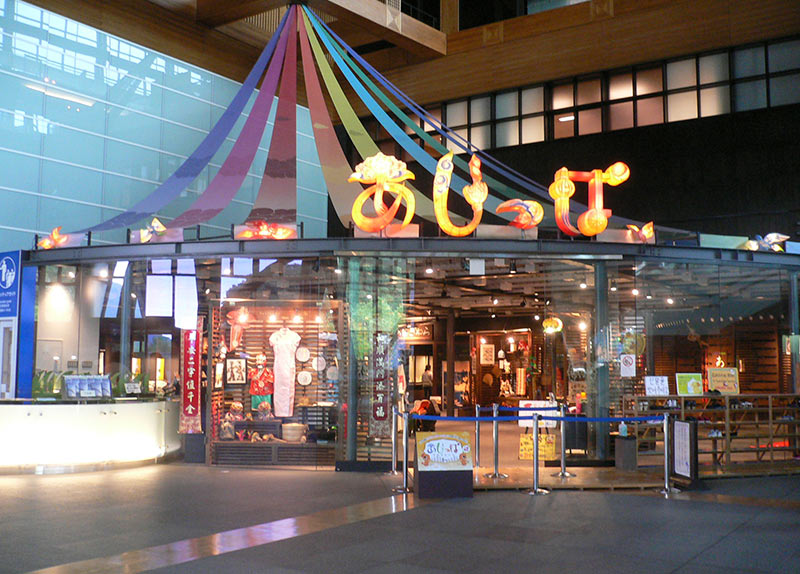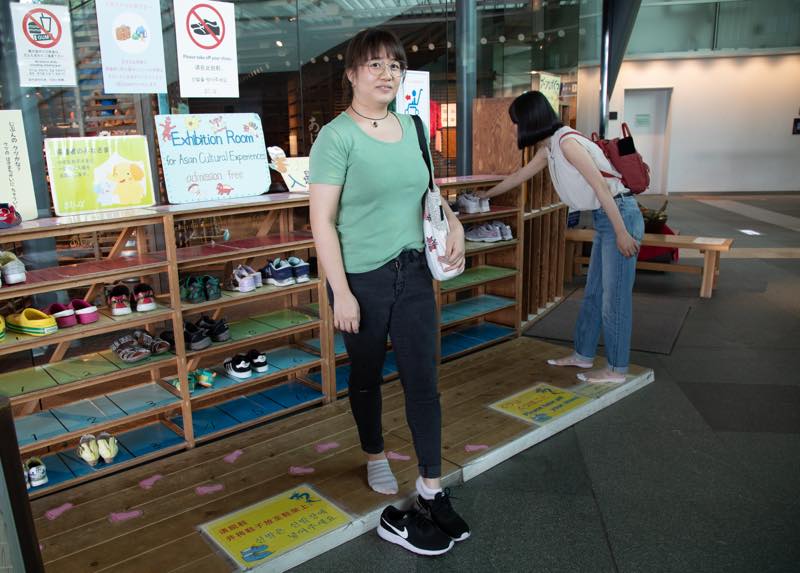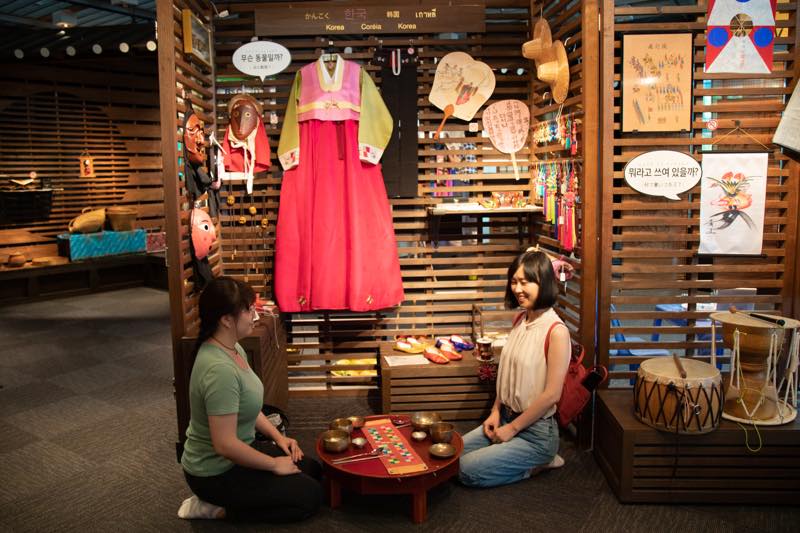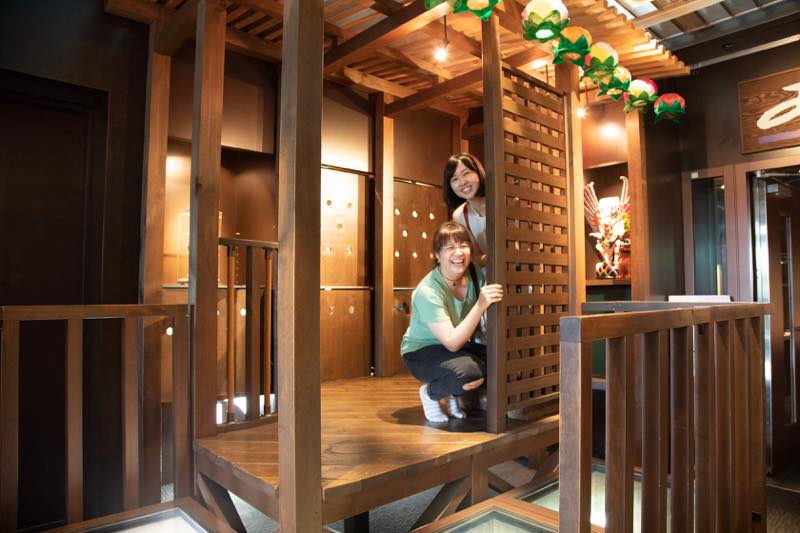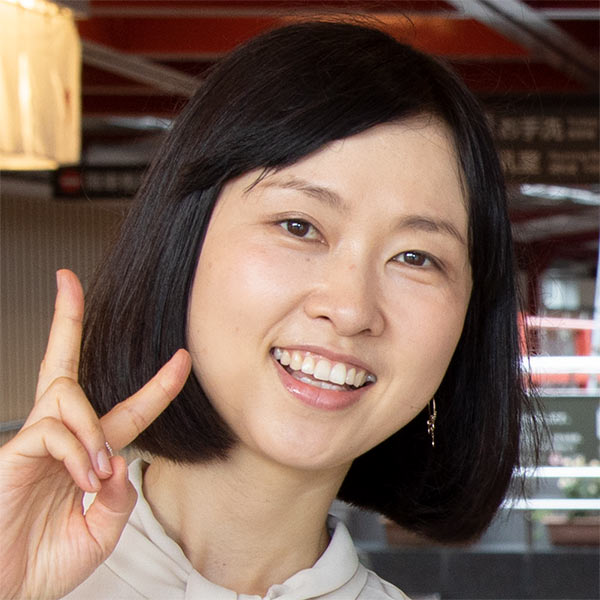 Before we leave, can we go see the
free exhibition space

on Level 1? We have to take our shoes off to go in though.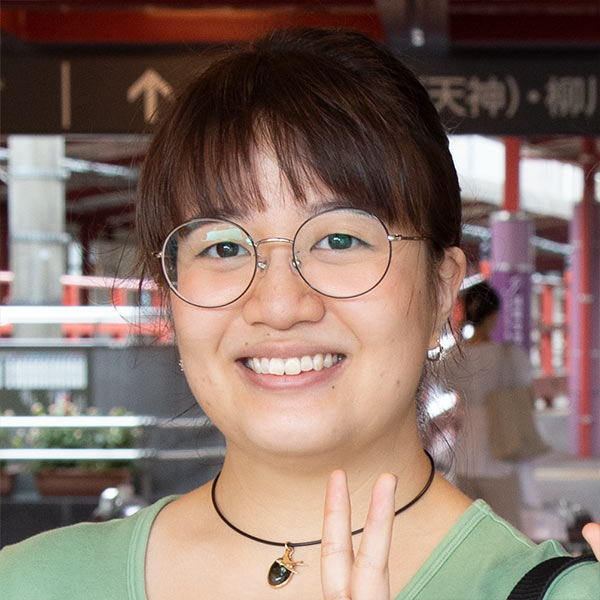 We can
try on costumes and play instruments from different countries

? Let's go!!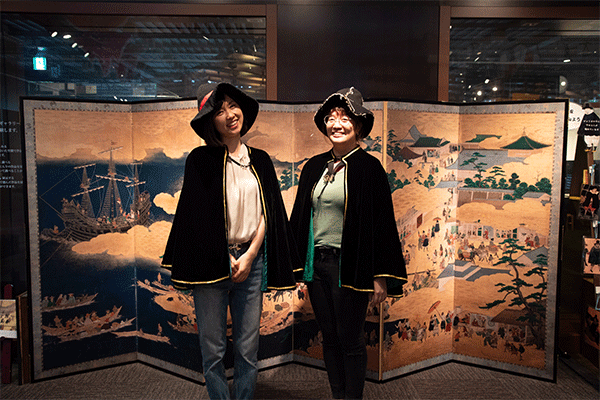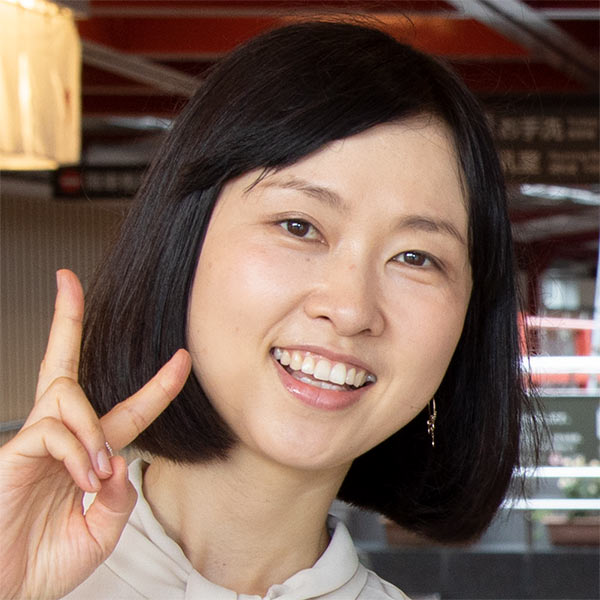 Are you up for some Nanban period cosplay? We can dress up like the Western traders painted on this screen!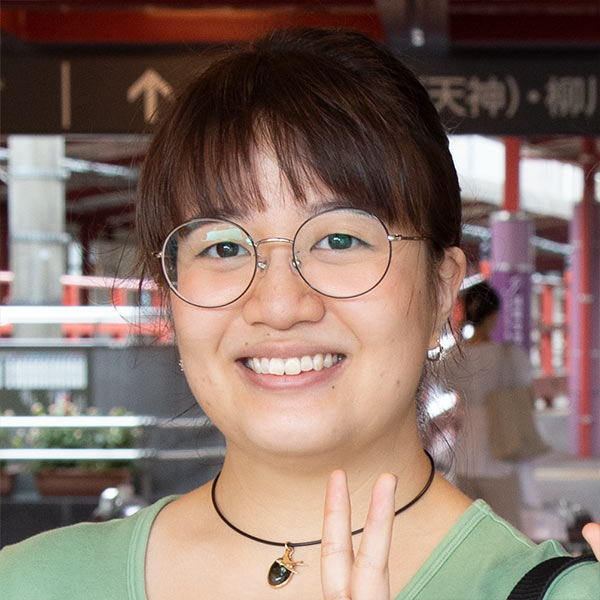 Let's take some photos, my family would love to see this.
※The Nanban trading period (南蛮貿易) refers to trade in the mid 16th to early 17th centuries between Japan and tradesmen from Europe and Portugal.
---
Return to the top of the page