Super Hi-Vision Theater
Super Hi-Vision Theater
---
Screening time :

10:00 - 16:30, every 30 minutes

Venue :

4F Cultural Exchange Exhibition

*Commentaries are in Japanese, English, Chinese, and Korean.
---
4,000 Scan Lines
Its resolution is 16 times higher than the conventional high-definition system. Ultra high definition, 8K resolution videos are screened in the theater. One can only see to understand the beauty of the videos played on the 320-inch wide screen with 33 million pixels. Visitors are invited to come and experience the world-class theater experience.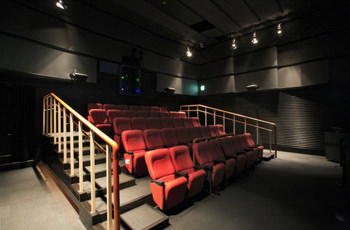 ---
Main titles shown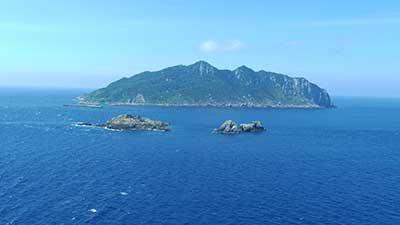 The Sacred Island of Okinoshima, Munakata
Okinoshima is an isolated island in the Genkai Sea north of Kyushu. It is part of the Munakata region. Since ancient times the whole island has been an object of worship, and a site of religious rituals. This film documents present-day Okinoshima, which is off-limits to the public, in images that convey the sensation of experiencing the island first-hand.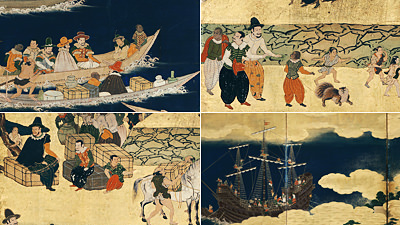 Zooming into the Nanban Byobu
Nanbansen refers to the sailing ships that arrived in Momoyama-period Japan all the way from Portugal. Employing entertaining sound and visual effects, the film offers enlarged views of minute details from the depicted scenes, which can be as small as 3 cm in size. These include unusual textiles, a civet, and other curiosities brought to Japan by the galleon ships.